In our serial article SHISEIDO MUSEUM, we introduce the "Beauty" story behind the advertisement creations Shiseido has delivered in every epoch. We hope they convey our message of hope toward the future.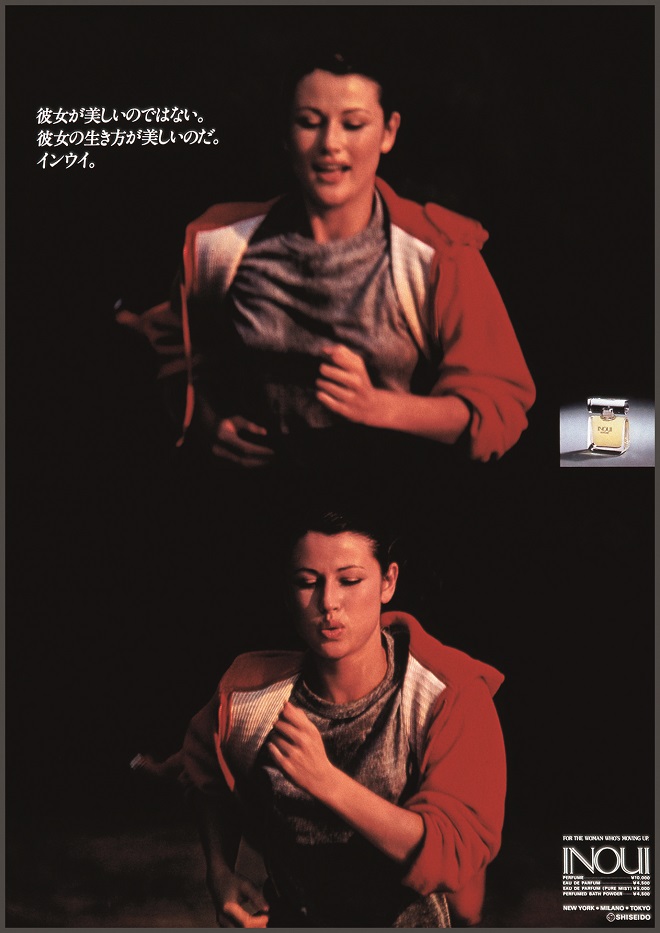 Shiseido's global brand Inoui was a joint R&D initiative by staff in Japan, the US, and Italy. It was released in 1977 with the vivid message: "It's not the woman herself that's beautiful
̶ it's how she lives her life." Inoui is French for "astounding; extraordinarily wonderful."
The dynamic photography, capturing a woman in mid-jog, and the powerful copy in the riveting ad served as an endeavor to redefine female beauty. At the time, Shiseido proposed a new female image: the modern working woman. They encouraged
women to engage actively in their work while feeling free to select their fashion and lifestyle on their own terms. The Inoui ad is a testament to how Shiseido has always aspired to advocate new values for society through their products.
Text: Toshiyuki Marumo (Shiseido Corporate Museum)