In our serial article SHISEIDO MUSEUM, we introduce the "Beauty" story behind the advertisement creations Shiseido has delivered in every epoch. We hope they convey our message of hope toward the future.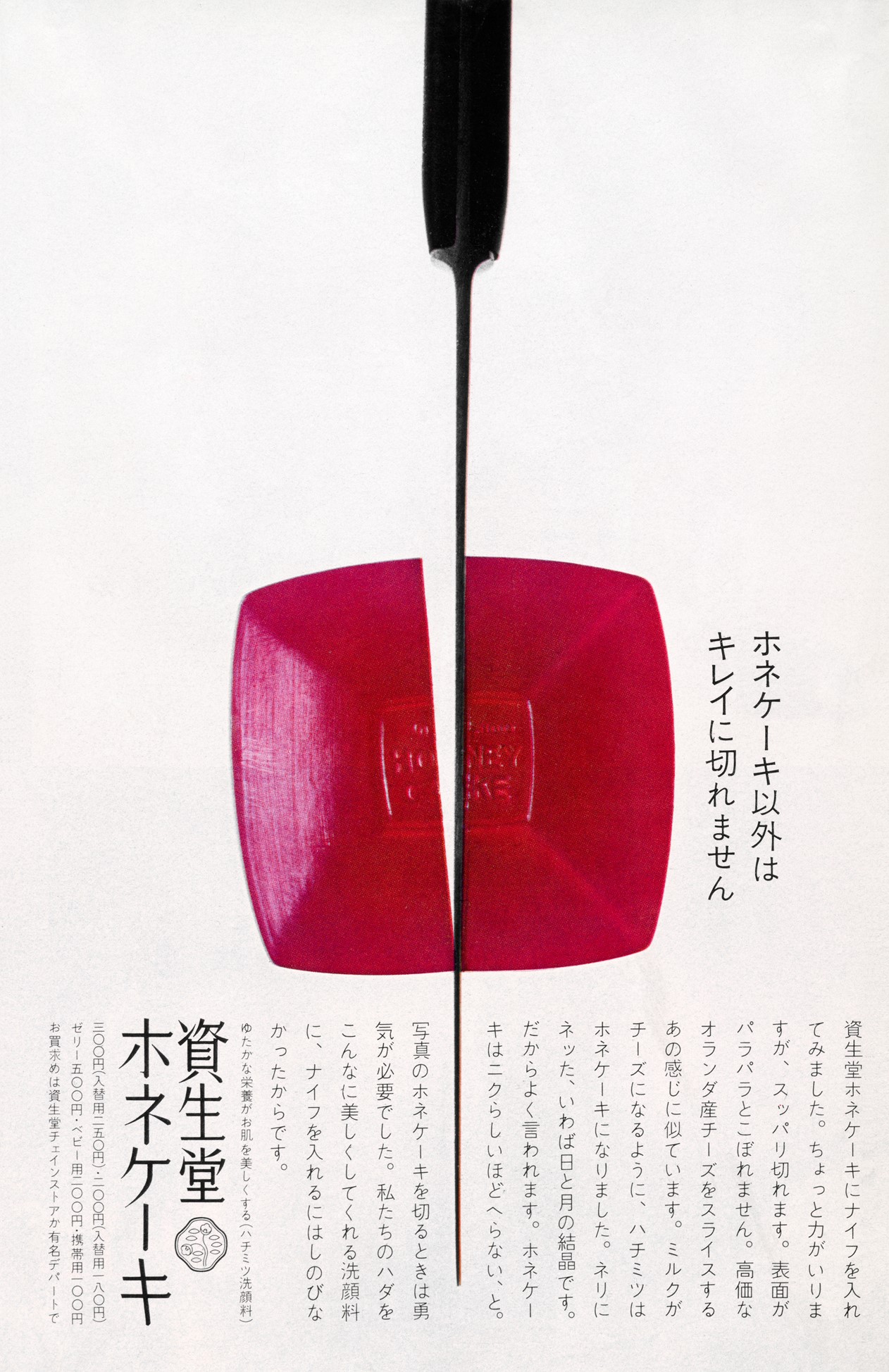 "Other soaps just don't cut it like the Honey Cake"
This magazine ad was the first piece to be directed by Eiko Ishioka (1938–2012), then an employee in her third year at Shiseido, who would go on to break new ground in numerous areas as a globally renowned art director and designer.
The image is of a ruby-red bar of soap, shot directly from above with transmitted light; a knife is seen cutting it cleanly in two, giving viewers a sense of the product's texture. No less striking is the tagline that accompanies the graphic: "Other soaps just don't cut it like the Honey Cake." Although there were some at the company who were appalled by the idea of showing a product being destroyed, the ad was ultimately run to great success, even picking up an advertising award. It also paved the way for Ishioka's rise to prominence.
Eiko Ishioka constantly sought to "stir the world more" with her design work. She remarked later in her career: "Maybe 'changing society' is putting it a bit strong, but designers should always be trying to create things that will startle the public." She never shied away from stepping outside of the box, a lifelong attitude to design that was already abundantly evident in this singular maiden work.