This feature explores Shiseido's legacy of product design and advertising art, focusing on the concept of "beauty" embedded within these creations. In this special edition, we're delighted to present a curated selection from our back issues. Our aim is for you to experience the hopeful messages for the future that Shiseido has imparted through its products and advertising over the years.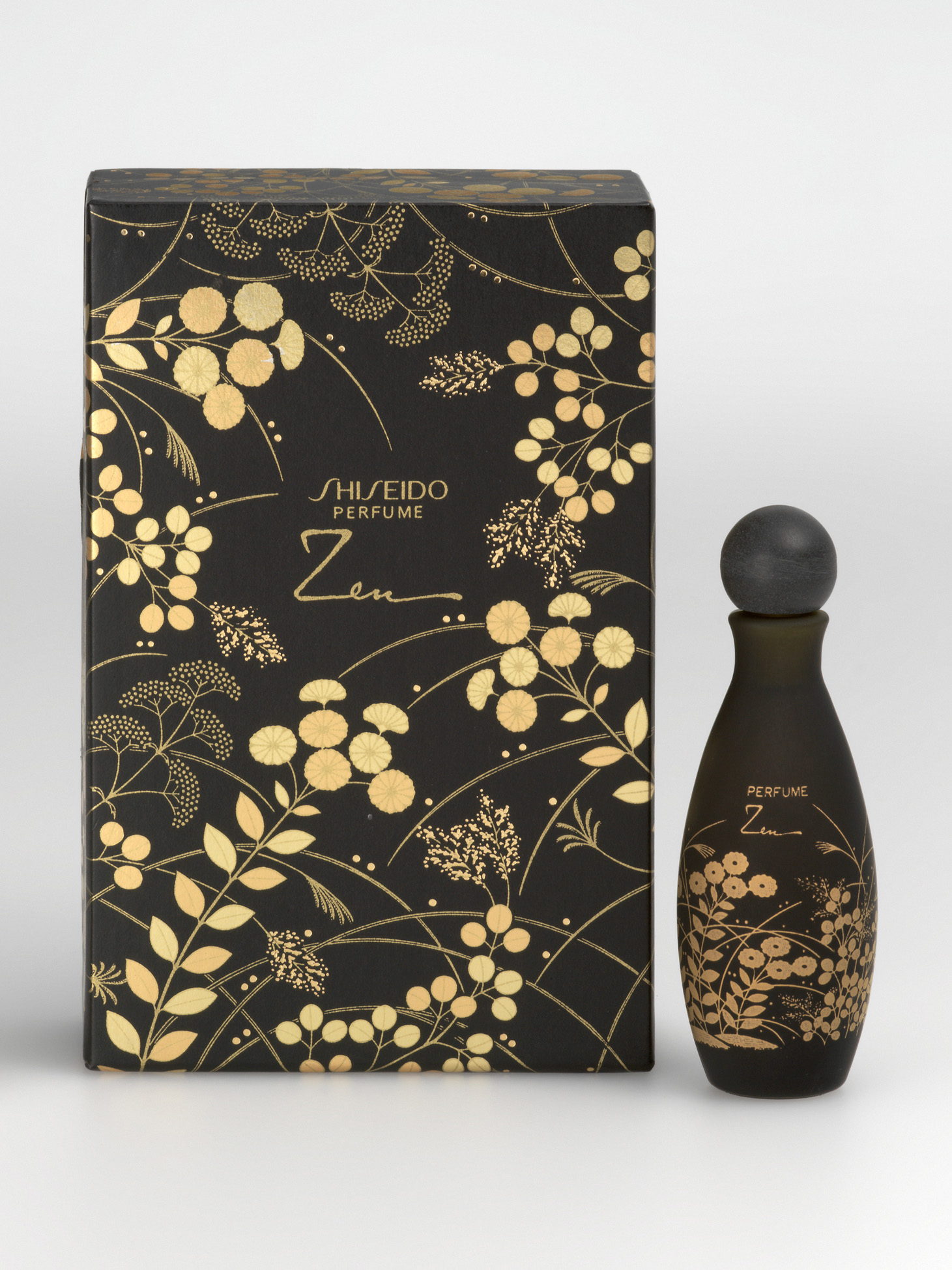 In 1964, Shiseido seized the opportunity presented by the Western fascination with Oriental aesthetics and the Olympic Games in Japan to make its grand entrance into the U.S. market. One of the pioneering products developed for this venture was a perfume named "Zen." Extensive surveys of American women's preferences informed its development. The fragrance embodies the spirit of "Zen," an emblematic aspect of Japanese culture that resonates globally. The packaging also features a distinctly Japanese design.
Takeo Yamamoto, the creative mind behind the package design, was a protégé of Settai Komura—a renowned Japanese painter and book designer affiliated with Shiseido's Design Department (now known as the Creative Division). Yamamoto honed his skills in Japanese painting and stage design under Komura's mentorship.
When designing "Zen," Yamamoto drew inspiration from the Kodaiji Maki-e, a celebrated example of maki-e art. He encapsulated a sense of serenity through the use of black lacquer. The design is adorned with floral and plant motifs characteristic of autumnal landscapes, blending natural tranquility with modern sophistication. Both the bottle and the packaging exude an enigmatic aura, grounded in shades of black that evoke the mysticism of the Orient.
First developed over 50 years ago and still available today as an eau de cologne, "Zen" is a fragrance that stands the test of time. Its name and inherent oriental mystique serve as a gentle reminder to all of us navigating this ever-changing world: taking a moment to appreciate the sublime beauty of nature is integral to our mental well-being.