In the pages of SHISEIDO MUSEUM, we take you on a journey through time, unveiling the unique stories of "beauty" encapsulated in Shiseido's evolving product packaging and advertising art. We invite you to discover the aspirational messages that Shiseido continually imparts for the future.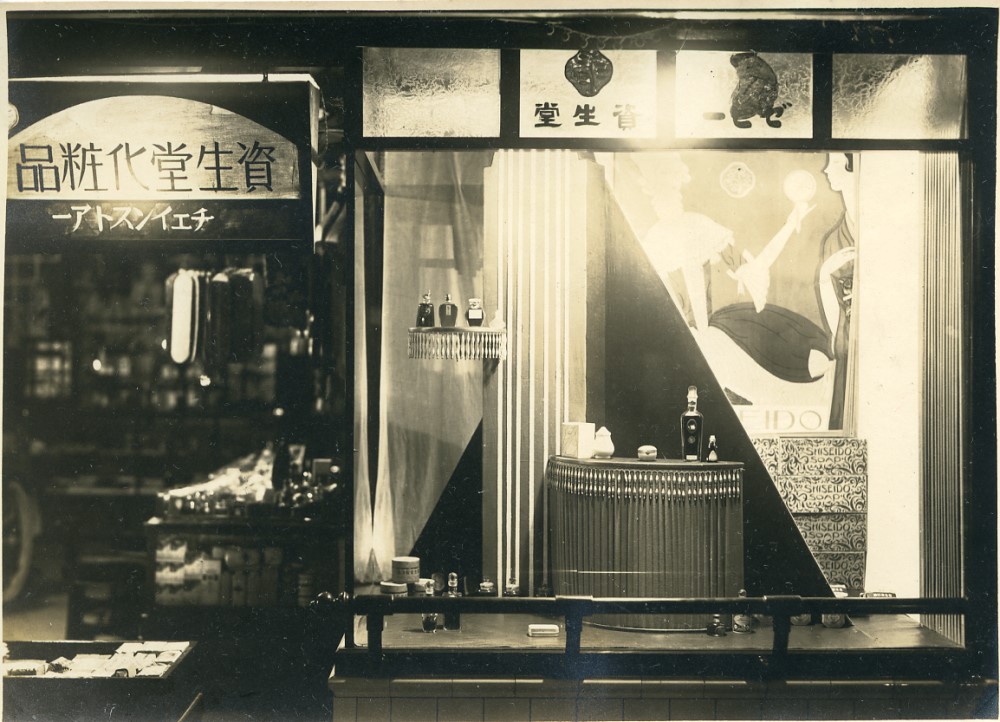 A Century of Shiseido's Chain Store System
One hundred years ago, in September 1923, the Great Kanto Earthquake wrought devastation upon Japan's economy, plunging the cosmetics industry into chaos. During this tumultuous period, fierce price wars burdened retailers, wholesalers, and manufacturers alike.
Amid these struggles, Noboru Matsumoto, Shiseido's then-manager and future second president, initiated a groundbreaking "Cosmetics Chain Store System," later simply known as the Chain Store System, in December of that year. The system was crafted to promote equitable profit-sharing among all stakeholders—from manufacturers and wholesalers to retailers and consumers.
In the company's ancestral newsletter—which would eventually evolve into today's "Hanatsubaki"—Fukuhara Shinzo penned an article titled "About the Chain Store Organization." He wrote, "Shiseido aims to sell carefully crafted cosmetics with the same ethos the company embodies. This ensures not only a just profit for manufacturers and sellers but also allows consumers to buy consistently high-quality products at a fair price, without exploitation" (original text).
At first, Shiseido, then a small newcomer in the cosmetics industry, was met with tepid reception for its innovative proposal. Yet through tenacious outreach to retailers and gaining support from major wholesalers, the company persuaded an increasing number of stores to align with its vision of "mutual prosperity." The endeavor far exceeded initial expectations—jumping from a predicted 200 to an actual 1,700 contracted retailers within a year.
This successful deployment of the Chain Store System solidified Shiseido's guiding philosophy of mutual prosperity. For a century since its establishment, the system has been instrumental in spreading Shiseido's unique sense of beauty to a broad consumer base. Looking ahead, Shiseido chain stores will remain venues for people to explore cosmetics, connect with others, and encounter new facets of themselves—continuing to build a more prosperous future for all.