In our serial article SHISEIDO MUSEUM, we introduce the "Beauty" story behind the advertisement creations Shiseido has delivered in every epoch. As a Lockdown Special Feature, we bring you some of our past issues. We hope they convey our message of hope toward the future.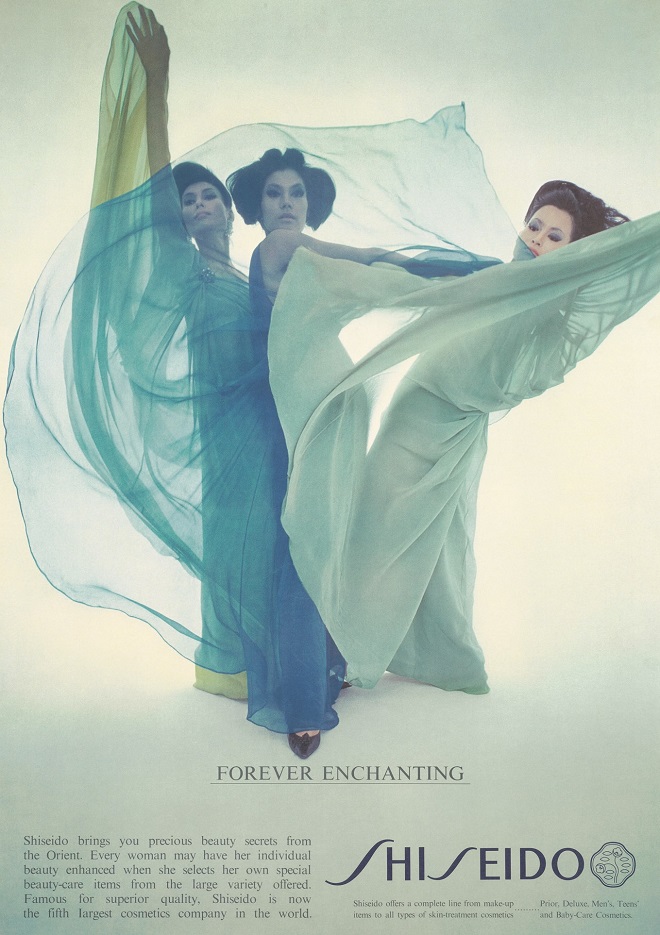 "FOREVER ENCHANTING"
 This poster, featuring three women dancing beautifully wreathed in a dreamlike atmosphere, was created in 1963 with the Tokyo Olympic Games a year away. The motif was the Three Graces who appear in Primavera by the Italian painter Botticelli.
 For many people in Japan, it was an age of hope and optimism in anticipation of the world's largest sports event taking place in their nation. Japanese advertising designers were striving to develop content which would make the cut internationally. It was against such a backdrop that this ad was created, an experiment in strobe photography which was still rare in Japan at the time. The Shiseido team took on the challenge on hearing this method was capable of photographing people in motion, and adding to the outstanding young designers and photographers in the Shiseido Advertising Division (present-day Creative Division) was fashion designer Issey Miyake, a student at Tama Art University at the time, who provided the costume design.
 The catch copy, "FOREVER ENCHANTING," embodies a worldview in which quietness lies within the dynamic motion. It resonates with Japanese aesthetics while suggesting a futuristic ambience transcending time and space. The "eternal beauty" depicted by the youthful talents may still be alive even now, in a never-awakening dream world.
Written by Chisako Koizumi (Shiseido Corporate Museum)