An Exploration of Modern Ginza
An Exploration of Modern Ginza — III. Taking my rival to Beer Hall Lion
2021.04.20
Photography by Ko Ito
Words & Illustrations by Yoshiyuki Morioka
The Summer/Autumn 2020 issue of Hanatsubaki included an essay by Yoshiyuki Morioka, the owner of Ginza's Morioka Shoten bookstore, on the relationship between Ginza and Shiseido. In this online column, Morioka ties together the past, present, and future of the district through reference to various books and events.
 Ginza has always been a stomping ground for iconic figures of the day, and all the excitement and drama that it has seen can be felt in the air even today. So join us on an imaginary walk around Ginza, guided along by the photographs of Ko Ito, a photographer who was taking snapshots of the district around 1964.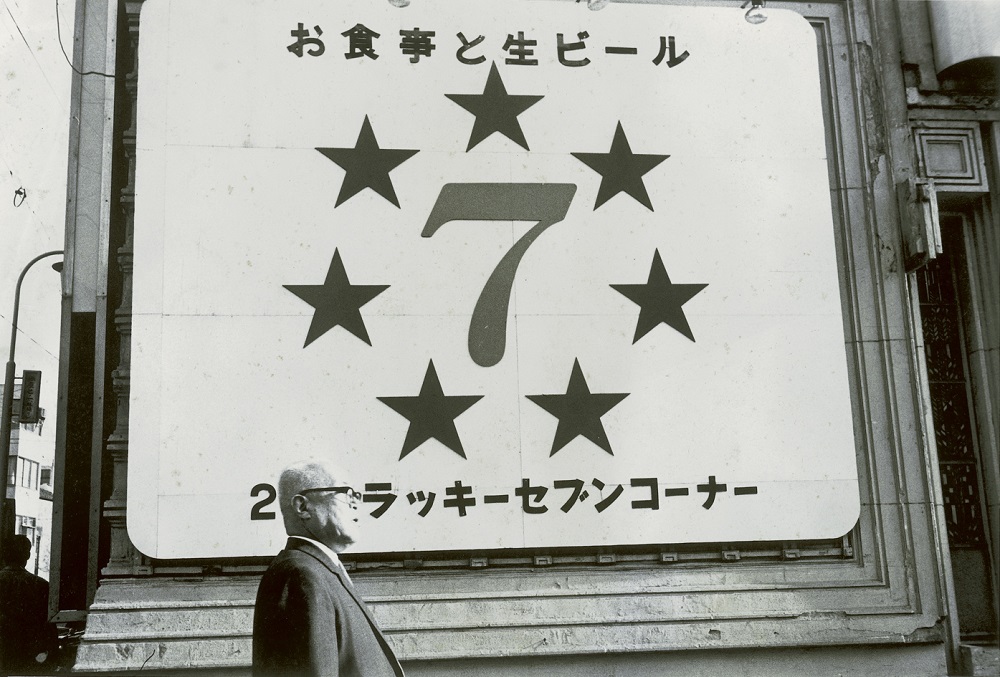 III. Taking my rival to Beer Hall Lion
 I was walking down Ginza Street in the direction of Shimbashi, aiming for Beer Hall Lion Ginza 7-chome.* This establishment opened its doors in 1934, and you can still enjoy a few beers inside the original architecture. I was about 20 years old when I first went there at my cousin's invitation. At the time I had recently moved to Tokyo from Yamagata, and was still utterly unfamiliar with the big city. The hall with its massive mural was brimming with buzz; later I would learn that the theme of the space was "plentiful harvest," and that the ball-shaped lights were believed to represent the bubbles that form the head on beer. As I drank my beer, my eyes darting from wall to wall, I remember thinking to myself: "This is it, this is real Tokyo."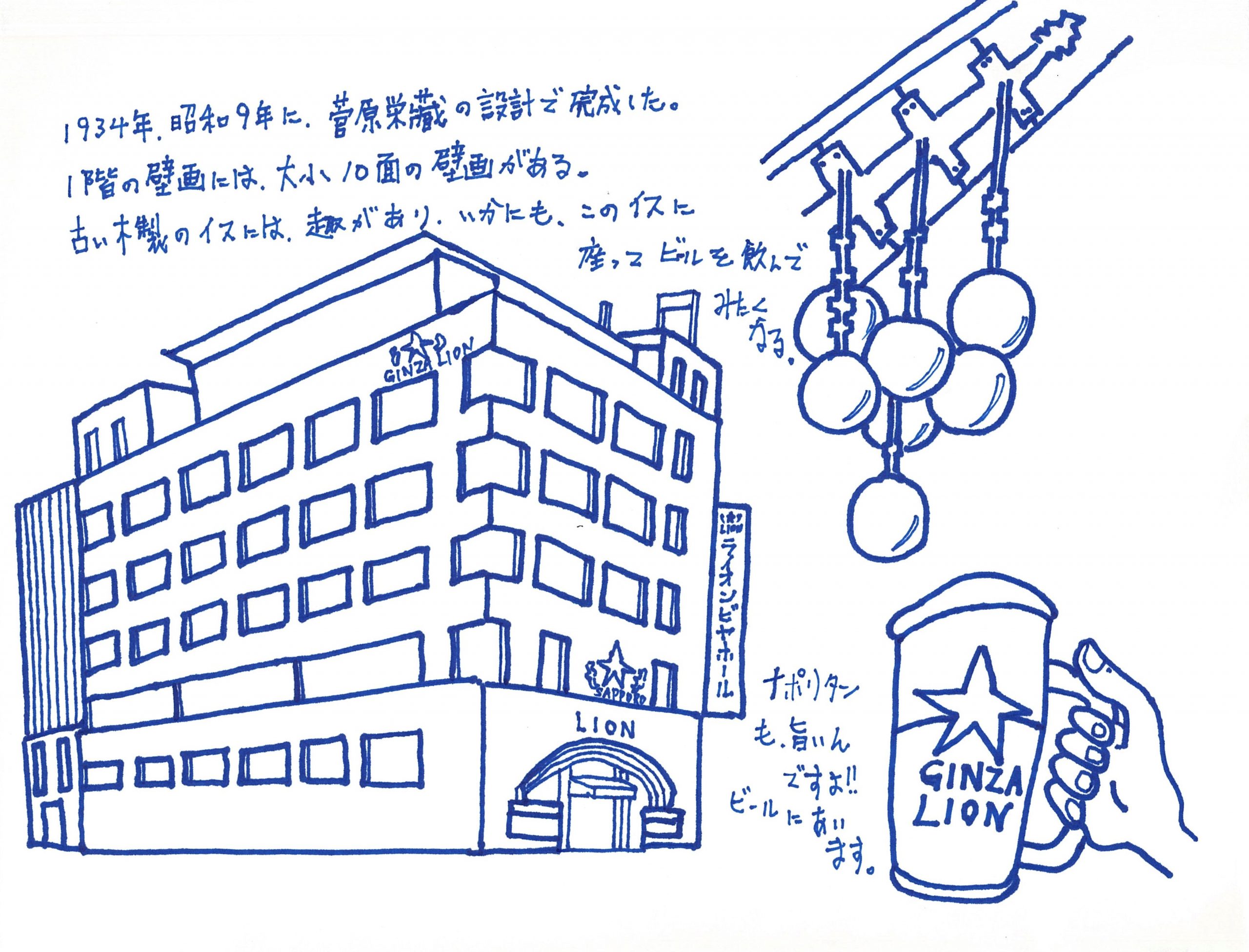 Last year, my rival K— and I decided to meet up for an after-work drink in Ginza, and I suggested Beer Hall Lion Ginza 7-chome. I admit I took a certain satisfaction in hearing that K— had never been there before: he was sure to be bowled over, just as I once was. There are many kinds of joy in life, but introducing someone to one's favorite joint is certainly one of them.
 Drinking beer at Beer Hall Lion, I always feel like bringing up the photographer Ihei Kimura. This is because of something that the journalist Takeji Muno wrote:
 Though Ihei Kimura left innumerable photographs of people, he himself divulged that there is one feature that ties them together: hands. "The hand," he said, "is an important part of the human body that allows us to convey our emotions and express our will. Through the motions of their hands alone, you can portray someone's character, either idealizing it or presenting it realistically. A woman's hand [in particular] can, even on its own, express mystique, sensuality, age, occupation and so on if the space is handled correctly."
(Street Corners, pub. Nikkor Club)
 Ihei Kimura took photographs of Beer Hall Lion Ginza 7-chome on December 24, 1955, one of which shows a woman holding an overwhelming number of balloons. Though her actual hands are completely eclipsed by the balloons, that very fact makes the presence of her clutching hands palpable. The ball-shaped lights and the round balloons in the photograph together create the impression of frothy beer head. No doubt Kimura himself enjoyed a good beer or two here.
 K— and I were shown to a table on the second row from the left, third from the front. Right by our table was a poster saying, "Now celebrating our 85th anniversary." We ordered two large beer mugs, along with a platter of assorted sausages and some German fries. Picking up the mugs in our right hands, we opened our mouths wide and let out a "Kanpai!" ("Cheers!") I glanced down and was startled by how K—'s hand looked: large, rugged, and very much the shape of a hand gripping something.
*Beer Hall Lion Ginza 7-chome: The Ginza Lion Building was completed on April 8, 1934. The "Ginza Beer Hall," as it was then called, opened for business on April 26 of the same year on the building's ground floor, and continues to operate today with its original atmosphere intact. 7-9-20 Ginza, Chuo-ku
Contributors