Latest & Back Issues
"Hanatsubaki" 2023 Edition (No.831) "OUR ENERGY"
About the "Hanatsubaki" 2023 Edition (No.831)
The "Hanatsubaki" 2023 Edition (No.831) will be published on July 21, 2023 (Friday).
The theme for this issue is "OUR ENERGY."
In today's fast-paced world, isn't "energy" what we all need to prioritize for better wellness? Energy is not just a buzzword; it's the driving force that propels us forward, enriching both our beauty and well-being. In this edition, we delve into the many facets of energy, exploring its various manifestations. Why not embrace and unleash your own inner energy? Doing so is likely to resonate with your unique sense of beauty.
For the cover and our featured visual story, "dance? #dance DANCE!", we explore "dance" as a vivid emblem of energy. The spellbinding imagery comes courtesy of Toki, a photography duo whose imaginative work has been turning heads. Dive into the dynamic expressions of emerging actor Itsuki Nagasawa and multi-talented contemporary dancer Nao Yoshigai—who also excels as a video creator—along with other captivating performers in the world of contemporary dance.
Continuing the tradition of our beauty focus, we proudly showcase "HOPE FOR BEAUTY". Taking inspiration from "Contemporary Makeup in a Hundred Styles," a collectible postcard Shiseido created in 1932 for its customers, our team of expert hair and makeup artists have designed modern makeup styles that encapsulate beauty, whimsy, and sophistication. As the era of mandatory mask-wearing draws to a close, this feature encourages you to rekindle your passion for makeup.
This issue also offers a rich tapestry of content. Expect in-depth interviews with trailblazers who embody beauty and resilience, comprehensive articles exploring the multi-dimensional facets of energy, brief poetic contributions, and thought-provoking pieces that challenge our perceptions of contemporary fashion.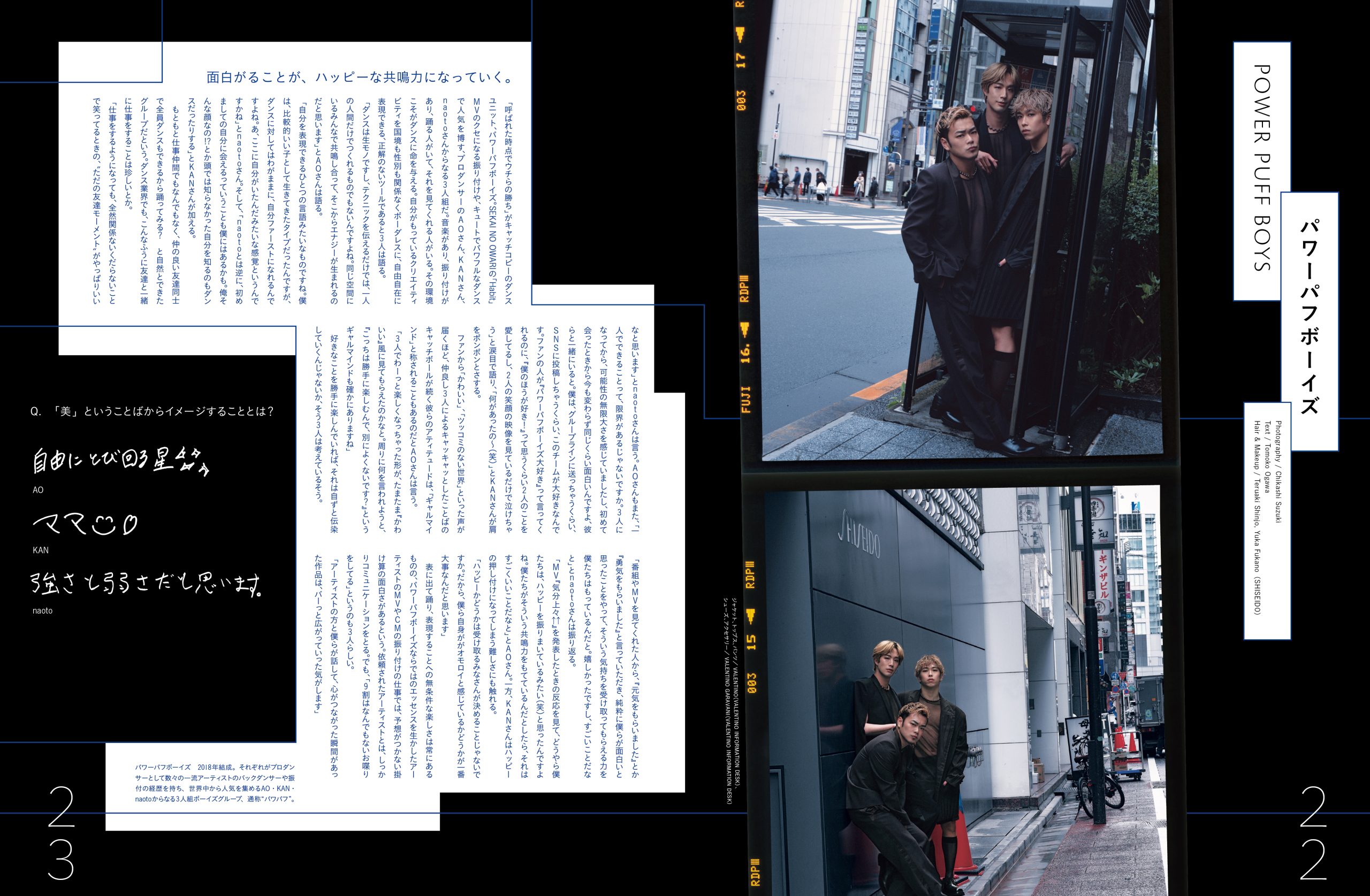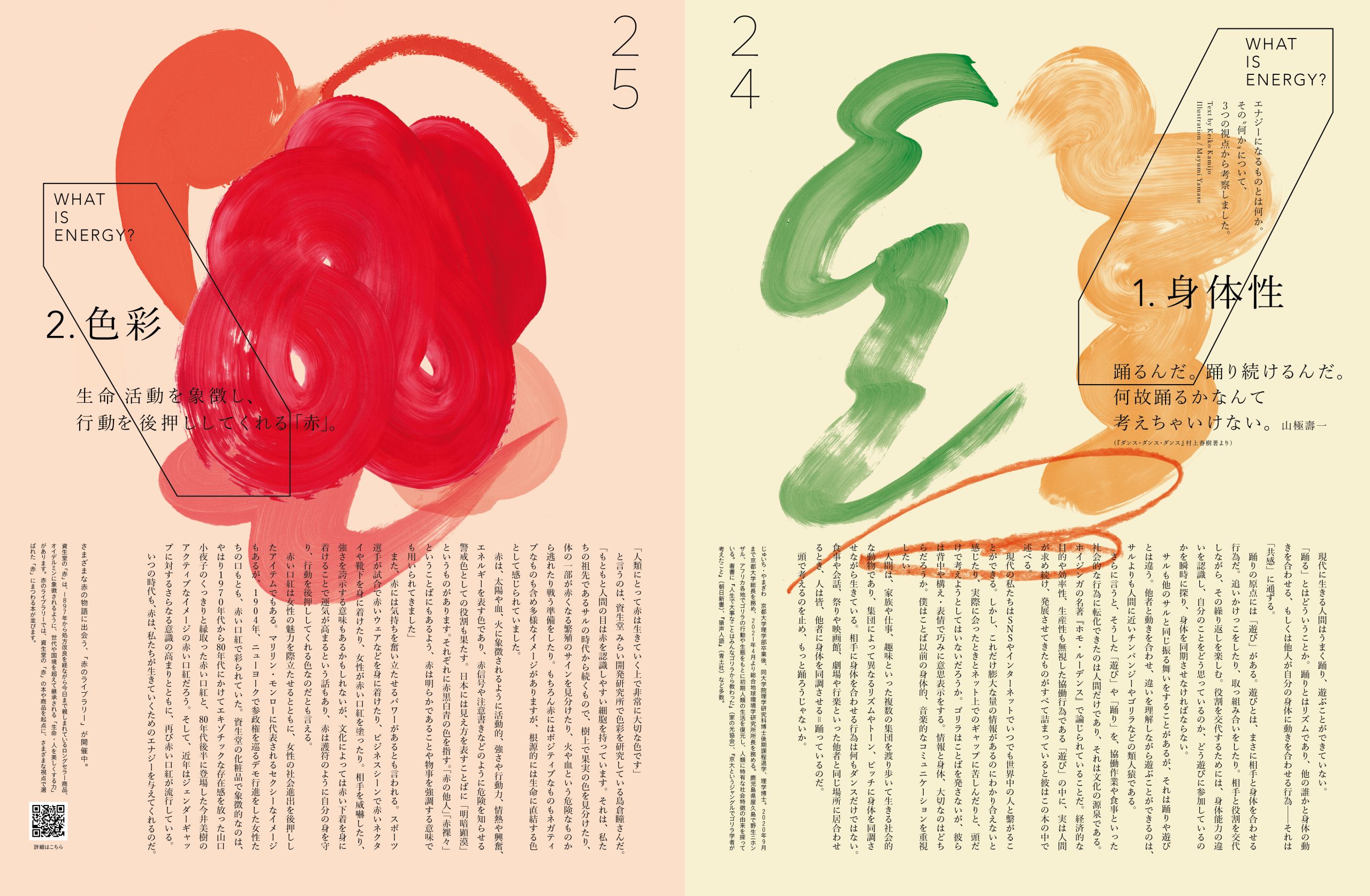 In conjunction with the main issue, we're also releasing a "Chain Store Special Edition" to celebrate the "100th Anniversary of Shiseido's Chain Store System." This edition enriches your experience with exclusive offerings like a freshly penned tale by Mitsuo Kakuta, focusing on the world of cosmetics, and visually striking images of products from the prestigious makeup brand "INOUI," available at specialty cosmetics stores across Japan. (Please note that availability may vary by location.)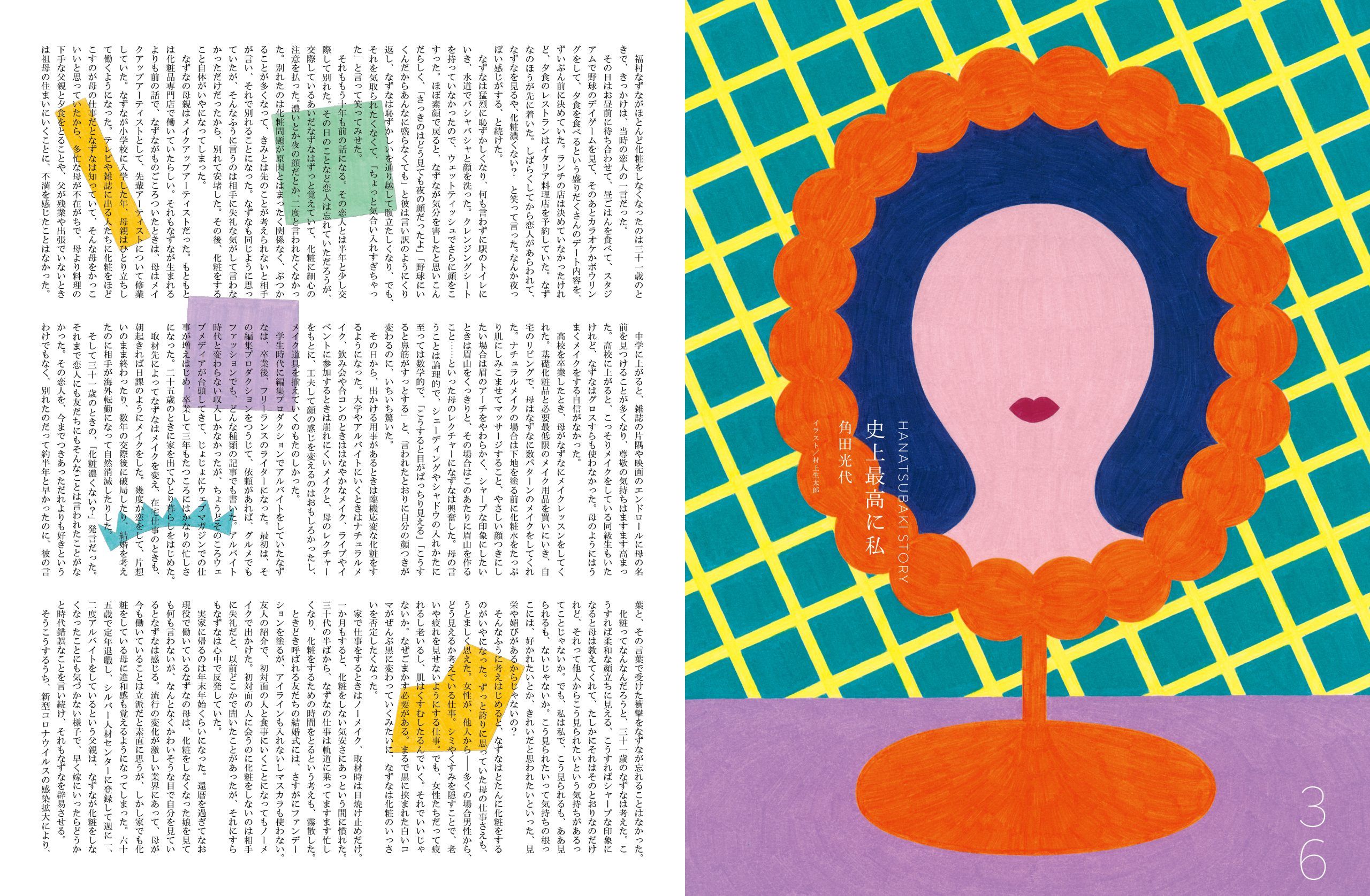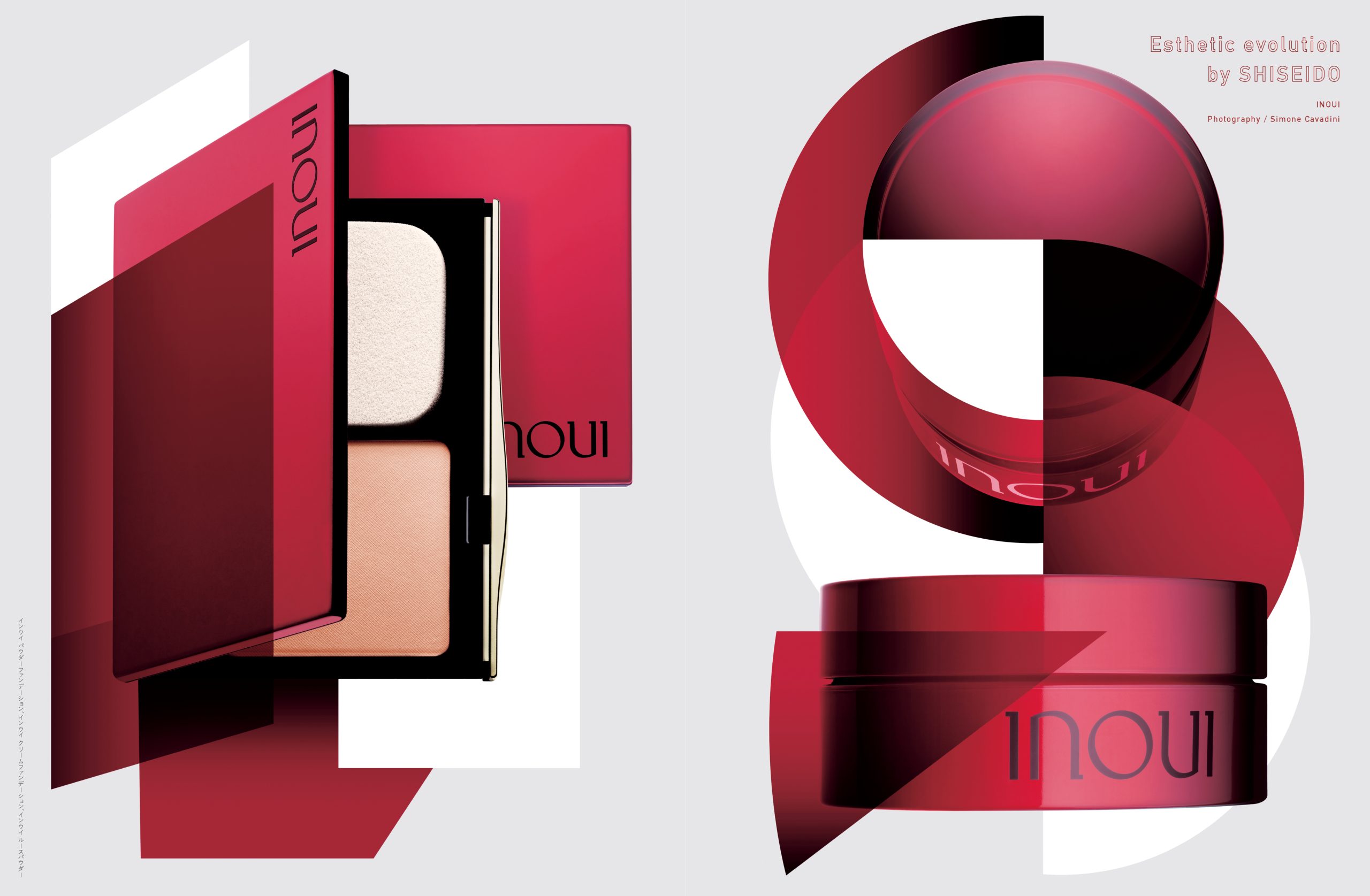 Media Outline and Distribution
Date of issue: July 21, 2023
Published by Shiseido Art&Heritage Mnagement Division.
Access: Currently, we do not accept international orders.