Latest & Back Issues
Beauty Beyond Boundaries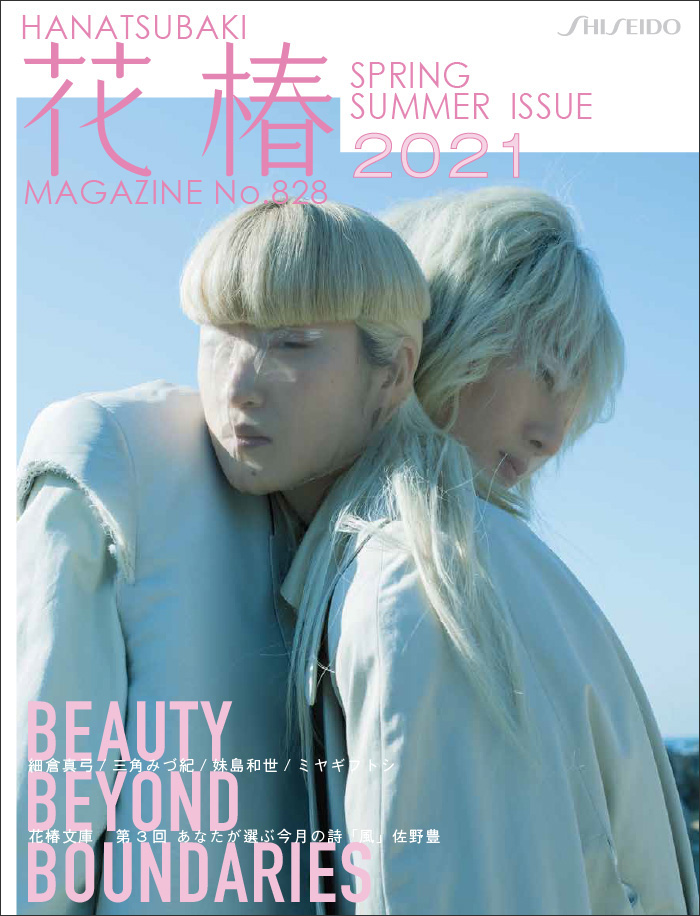 The theme of the Special Feature articles contained in the 2021 Spring & Summer Issue of Hanatsubaki Magazine (No. 828)—which will see its first publication in over a year—is Beauty Beyond Boundaries. In these articles we will be delving into the "boundaries" that surround us, as seen from many angles.
This issue opens with a special visual feature entitled "The Masks of Persona― 二人静," a photo essay created by up-and-coming photographer Mayumi Hosokura. Taking inspiration from Masako Shirasu's remarkable book, "The Beauty of Androgyny"— a compilation of essays focusing on the aesthetics of the Noh play—Hosokura expresses the delicate beauty of Noh as it appears before us, crossing boundaries of sexuality and the axes of time to capture for a fleeting moment the transcendent eye for beauty that lives and breathes in Japanese culture.
Our second special feature offers interviews with significant people around the world who are challenging a multitude of boundaries, and in our third special feature, we'll be introducing a form of "cosmetic therapy" based on the belief that cosmetics can contribute to improvements in everyone's lives.
Additionally, in our "Interview" series we'll be talking with artist Futoshi Miyagi, who confronts social boundaries head-on with a delicate sense of beauty, and with Kazuyo Sejima, who's been active on the front lines of the architectural world, in a column entitled "The Essence of Elegance," which seeks out expert opinions on the concept of "elegance."
And finally, in a separate volume entitled Hanatsubaki Bunko, we'll be introducing a poem by Yutaka Sano that was selected through a web-based open call in our third "Poetry of The Month of Your Choice."
CONTENTS
Features
The Masks of Persona
Photography: Mayumi Hosokura
Transcending Barriers
Keiichiro Matsumura, Stephanie Thomas, Jeremy Benkemoun, Yusuke Koishi, Hunter Schafer
Cosmetic Therapy: Using the Power of Beauty to Connect People and Society

Regulars
BEAUTY MOMENTS with SHISEIDO Vol.1
POP! VIVID! PLAYFUL!
Empower Eyes with Colors
POEM "a planet each" — Mizuki Misumi 
TOKYO STORY Vol.15 GINZA DRAMATIC
ESSENCE OF ELEGANCE Vol.11 Kazuyo Sejima 
INTERVIEW Futoshi Miyagi
SHISEIDO MUSEUM #11 "Shiseido Honey Cake" (1964)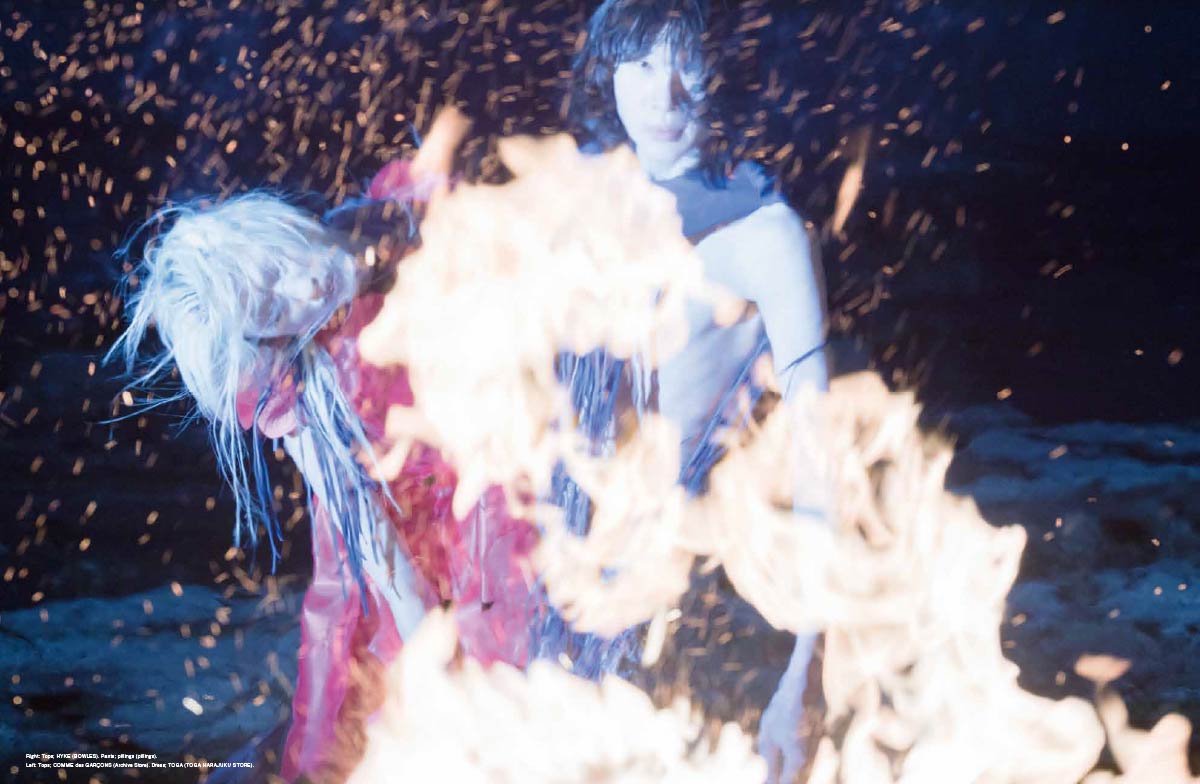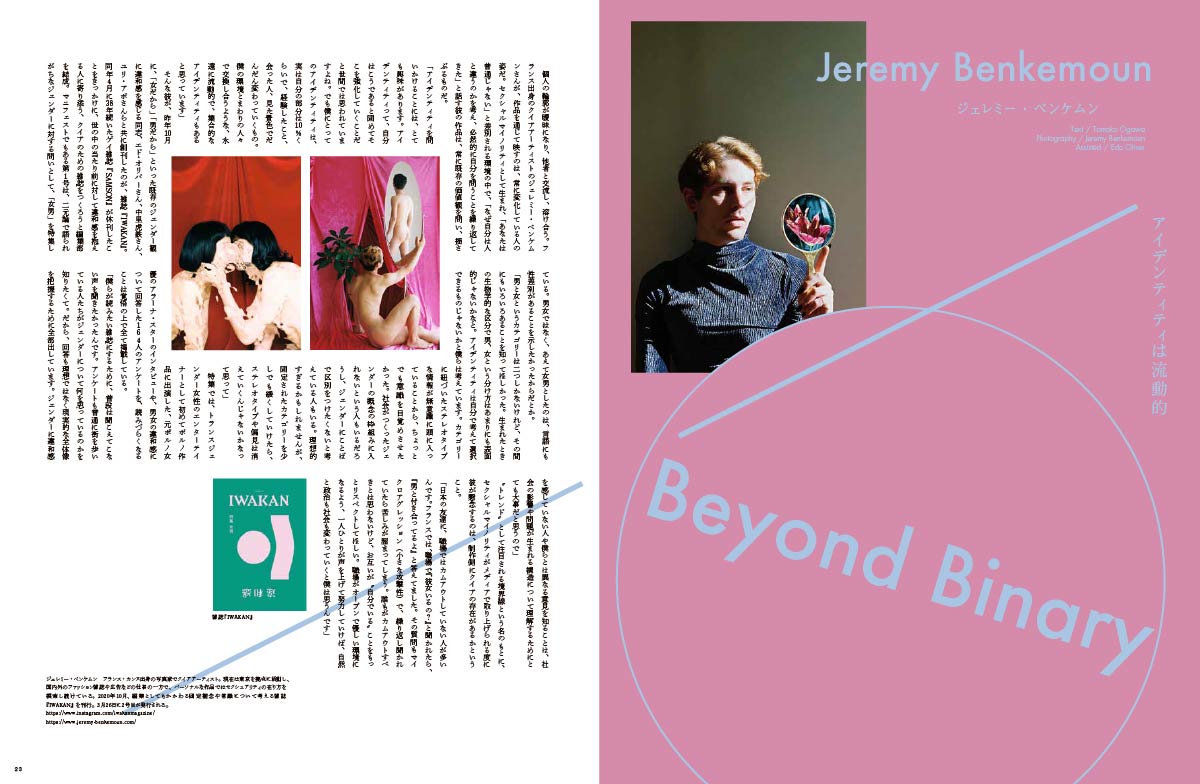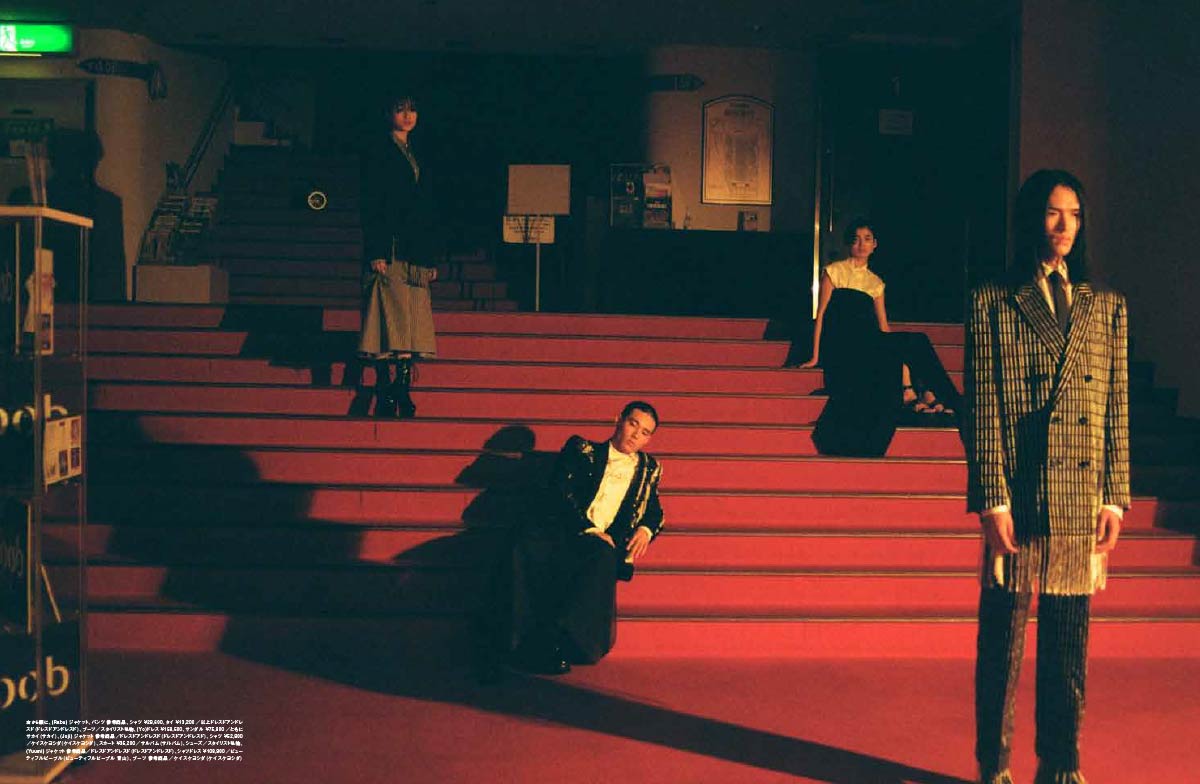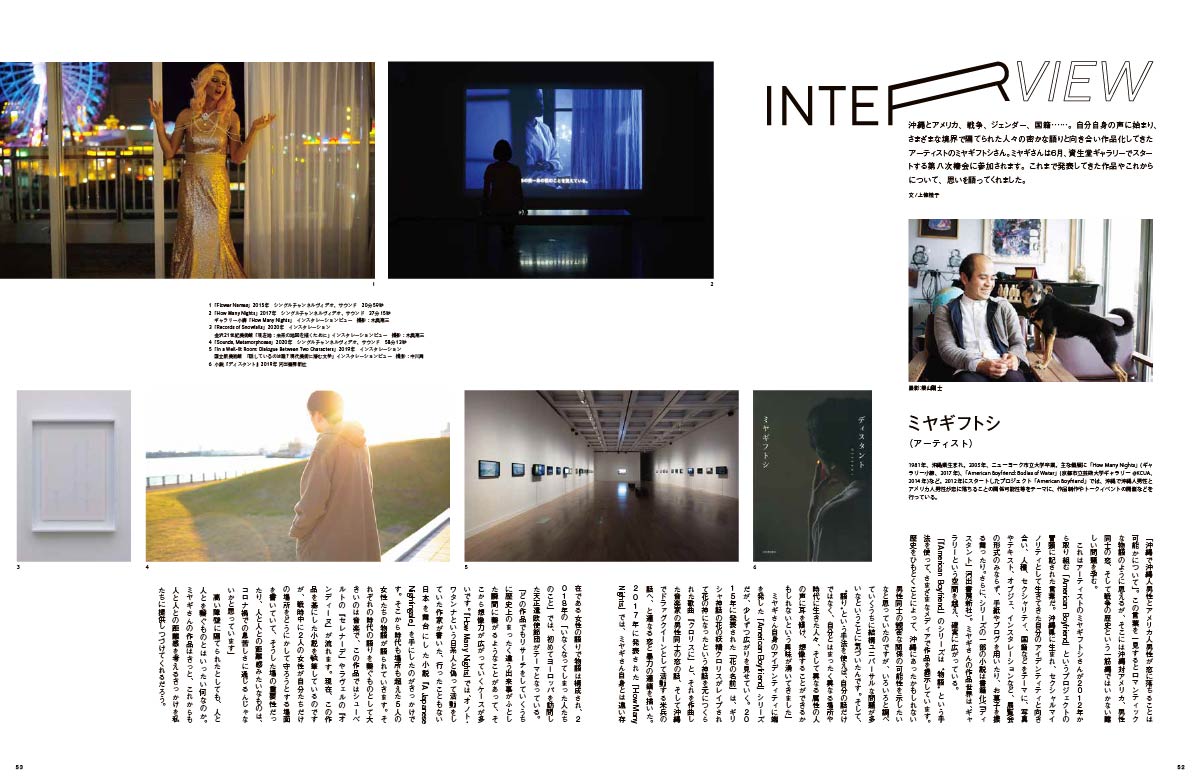 Media Outline and Distribution
Date of issue: April 15, 2021
Published by Shiseido Social Value Creation Division.
Access: Currently, we do not accept international orders.