Latest & Back Issues
"Hanatsubaki" 2022 150th Anniversary Issue (No. 830) "MY NEW STORIES"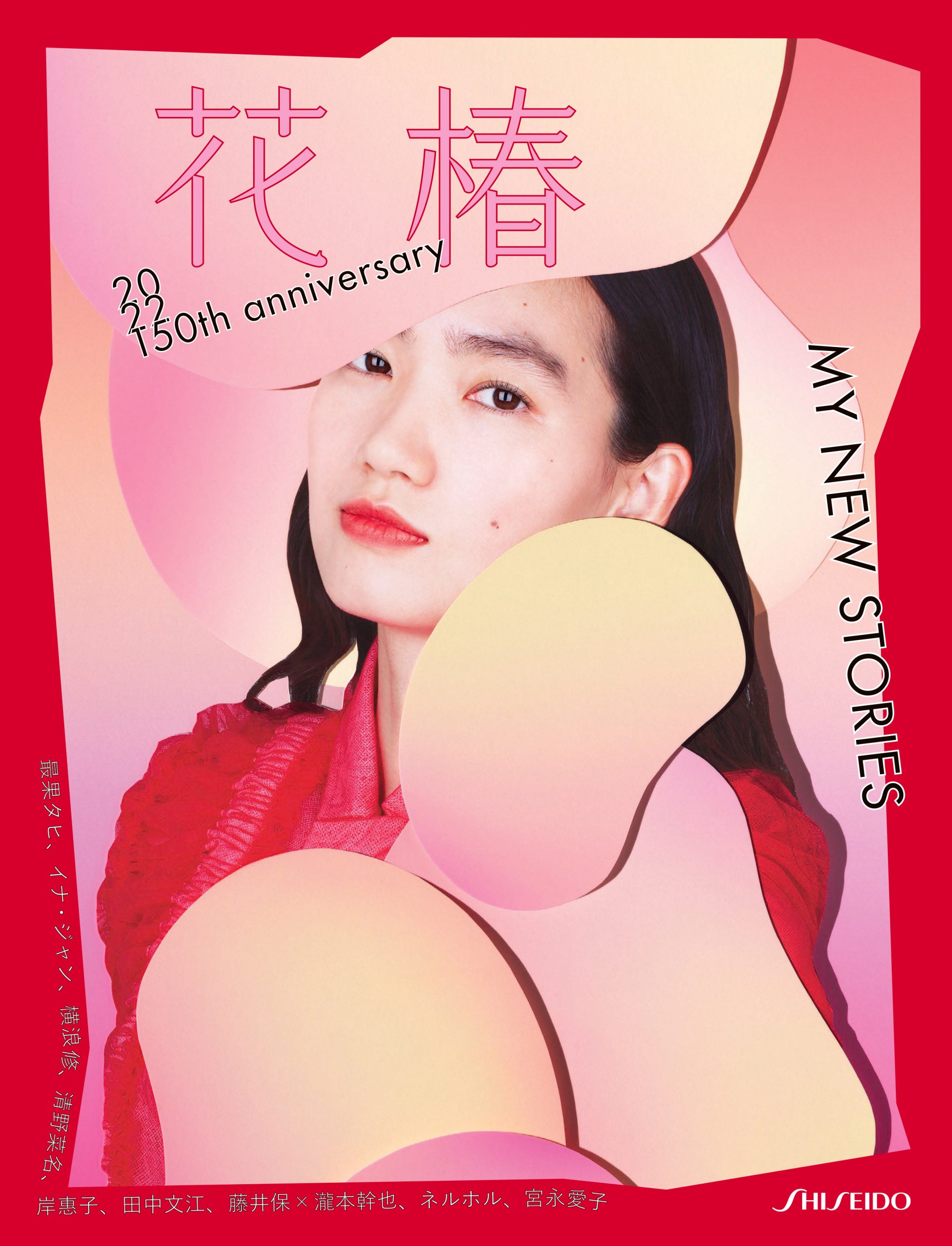 About the "Hanatsubaki" 2022 150th Anniversary Issue (No.830)
The "Hanatsubaki" 2022 150th Anniversary Issue (No.830) will be published on September 17, 2022 (Saturday). The theme is "MY NEW STORIES." At a time when the world is slowly starting to move again, after taking a moment to pause and lend an ear to various matters, we will deliver content that can serve as a hint for everyone to weave their own new stories.
The cover spotlights a fresh photo shoot by New York-based photographer Ina Jang, a familiar talent who has previously graced our magazine with her work on the "12 Faces" series and other visual specials. This issue features model Hazuki Onishi as captured through Ina's lens.
Kicking off our beauty section is the special feature "HOPE FOR BEAUTY," inspired by a vintage Shiseido booklet titled "Contemporary Makeup in a Hundred Styles," produced back in 1932 as a gift for customers. Our team of hair and makeup artists from Shiseido's Beauty Creation Center have conjured up modern makeup styles that effortlessly blend elegance, whimsy, and a dash of humor. This feature celebrates makeup as a transformative art form—one that enhances our daily lives and allows us to express our unique selves, even in this era of mask-wearing.
Also in this issue, you'll find engaging visual essays that juxtapose the contemporary joy of makeup with the storied heritage of Shiseido. We've also included compelling interviews on diverse approaches to beauty and personal strength, along with thought-provoking articles that delve into modern life and the ever-evolving world of fashion.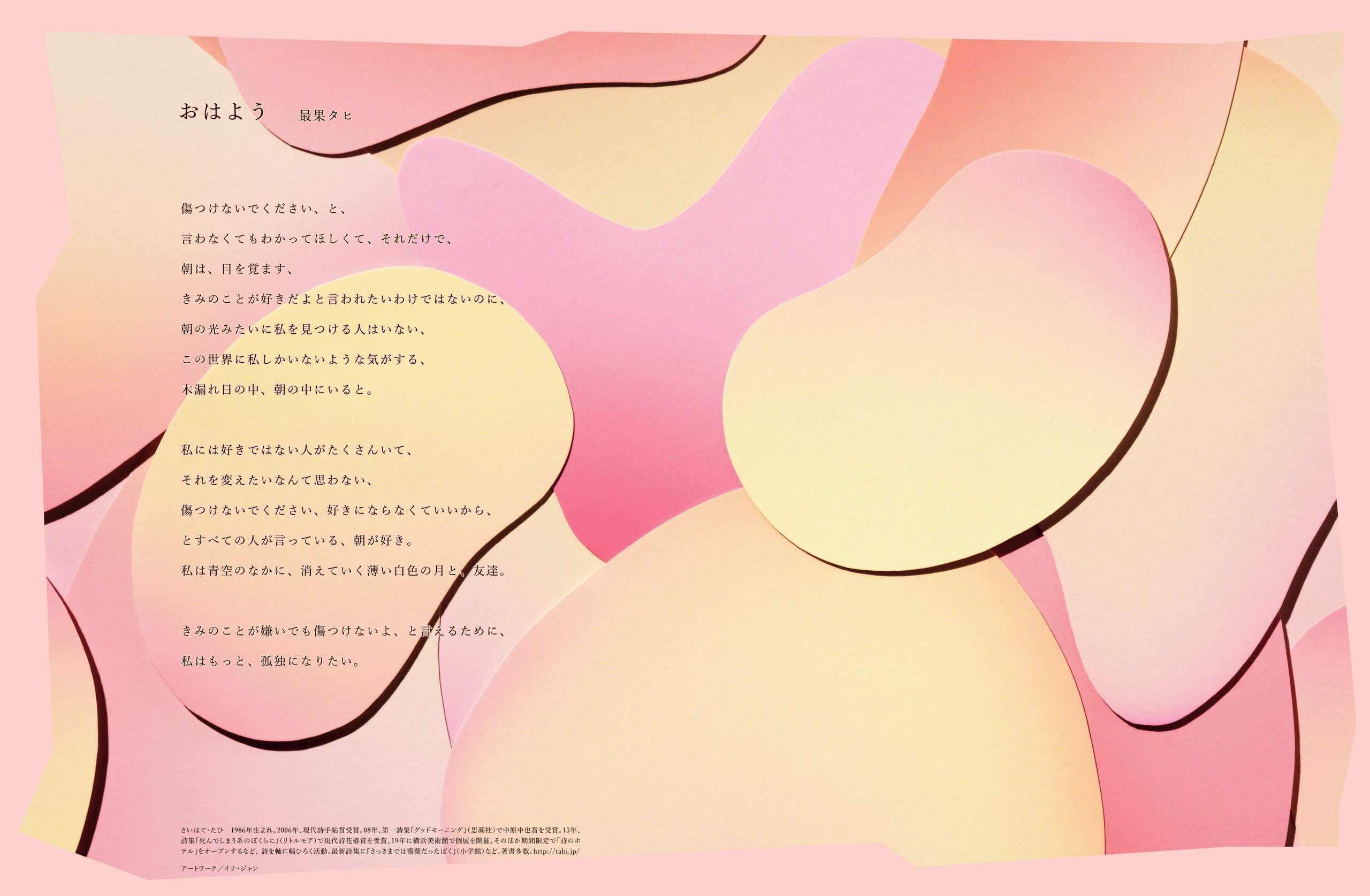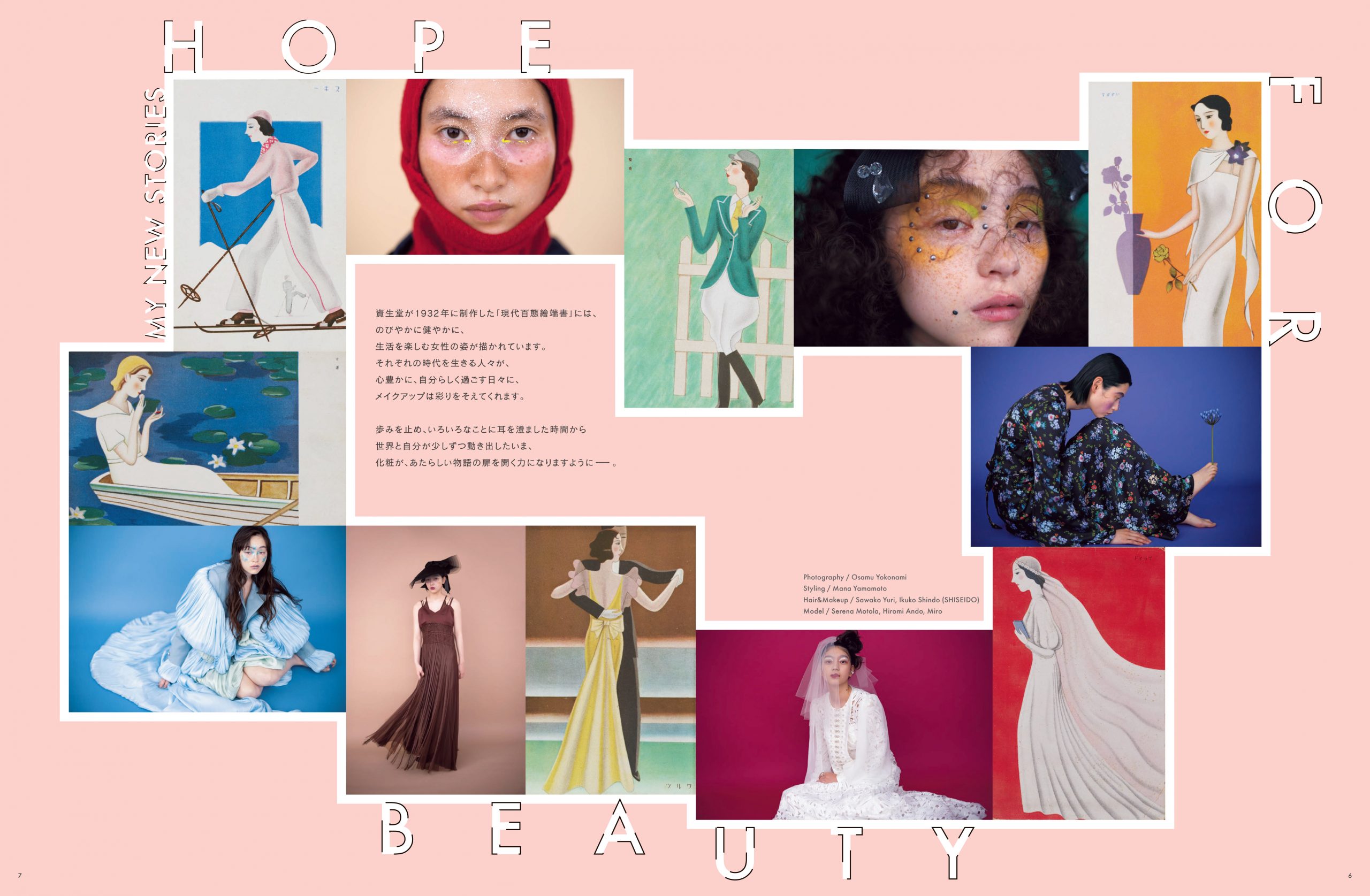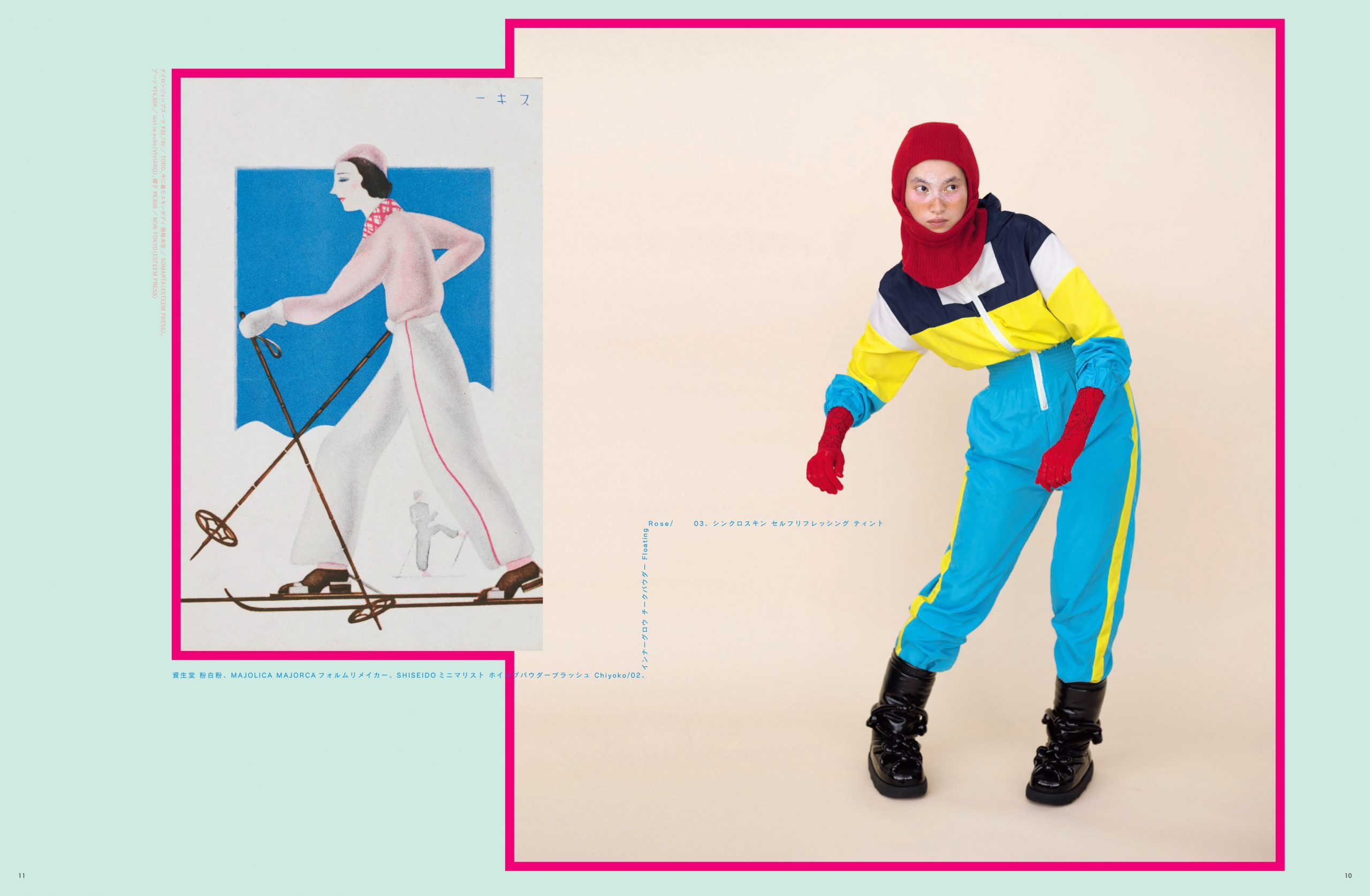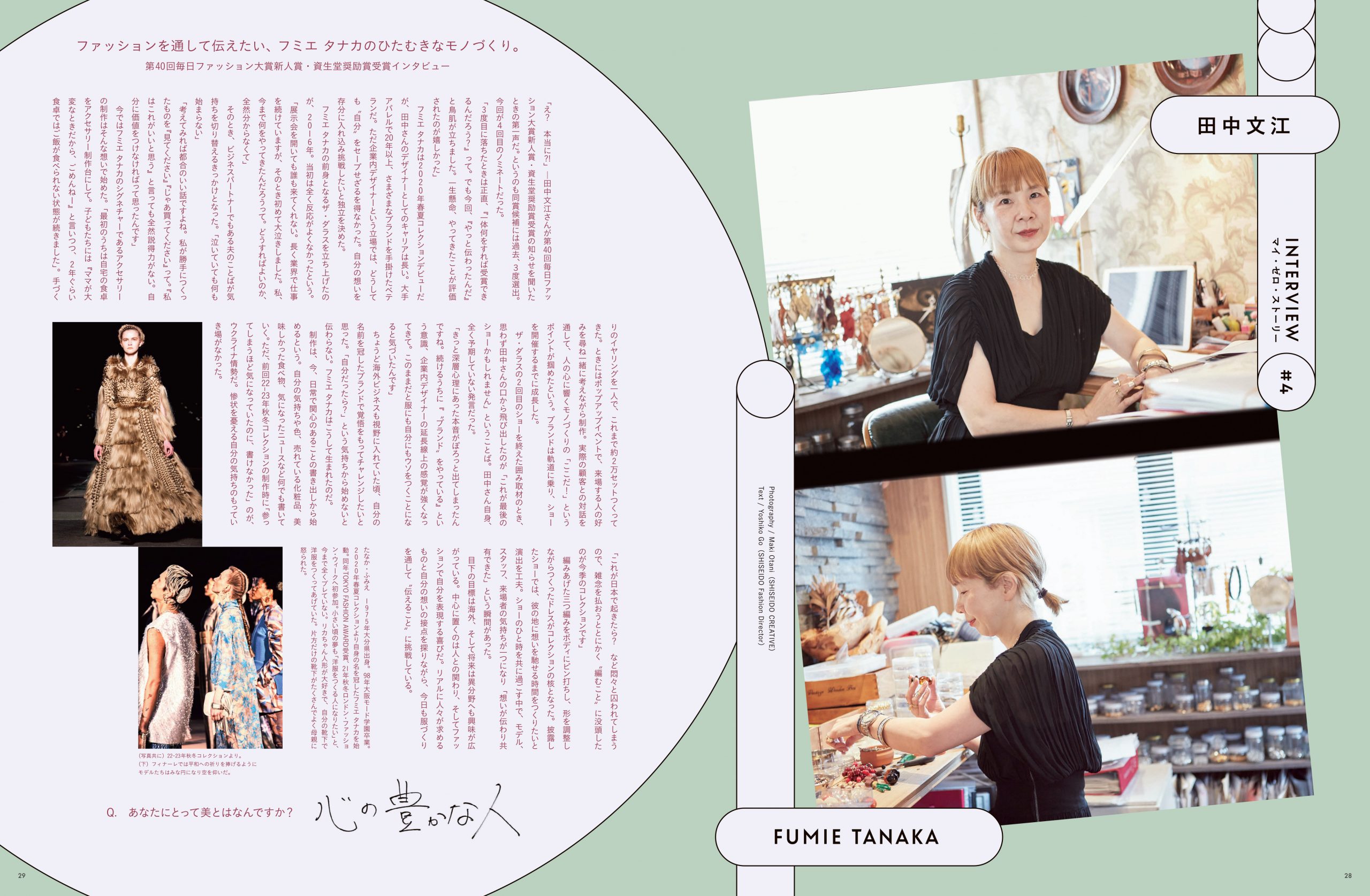 Media Outline and Distribution
Date of issue: September 17, 2022
Published by Shiseido Art&Heritage Mnagement Division.
Access: Currently, we do not accept international orders.