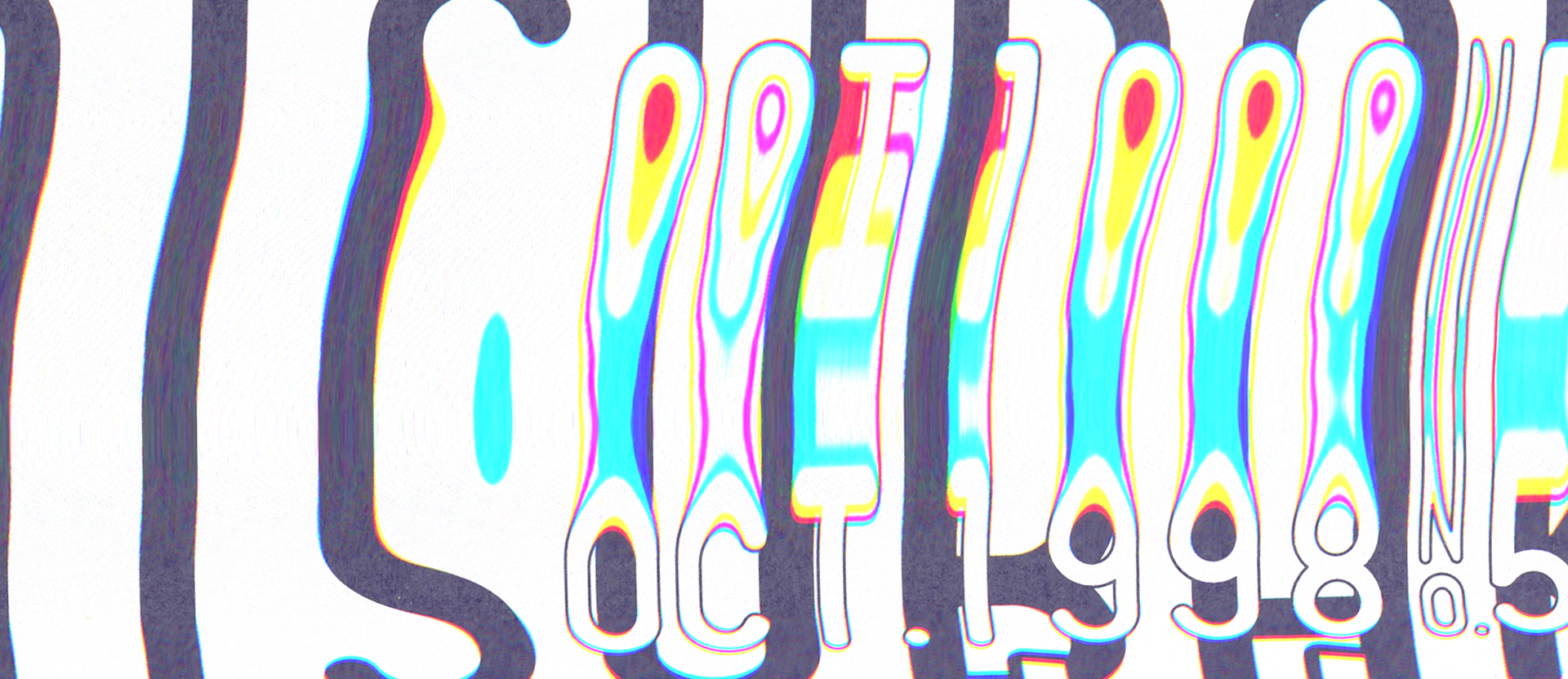 90s in Hanatsubaki
#2 We Love Paris: Creating a Paris Guide with Elein Fleiss—Part 1
2021.08.04
Text/Nakako Hayashi
Photography/Mayumi Hosokura
Thinking about it, this special issue was when my relationship with Elein first bore fruit in the pages of Hanatsubaki. I'd already written for Elein's Purple soon after we met, in the Spring 1995 issue (Purple Prose vol. 9), and Elein had also contributed to my 1996 book Baby Generation (pub. Little More). But although I'd informed my colleagues at Hanatsubaki of Elein's existence and explained who she was, we hadn't really had any chances to channel our collaborations into the magazine's pages, aside from a short column she wrote for us. But then an opportunity finally came along: this guide to Paris. Incidentally, FIGARO Japon and other women's fashion magazines at the time were frequently doing features on foreign cities, but as far as I know, ours was the only such guide that Hanatsubaki ever did. Of all the world's cities, Paris had an especially deep connection with both Hanatsubaki and Shiseido. I recall that we set about creating the issue with a determination to show people the Paris that we really wanted to know—to give practical information, but also something more.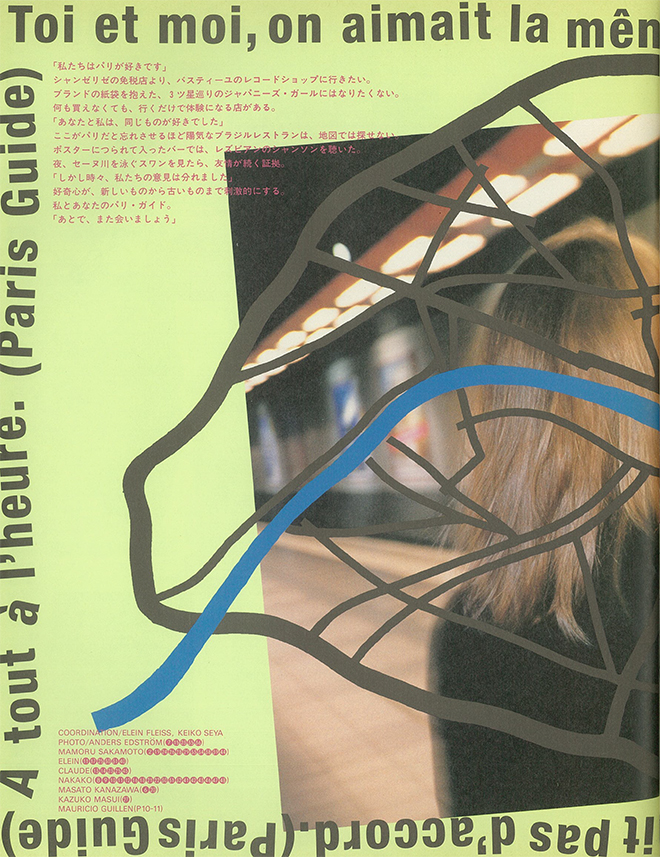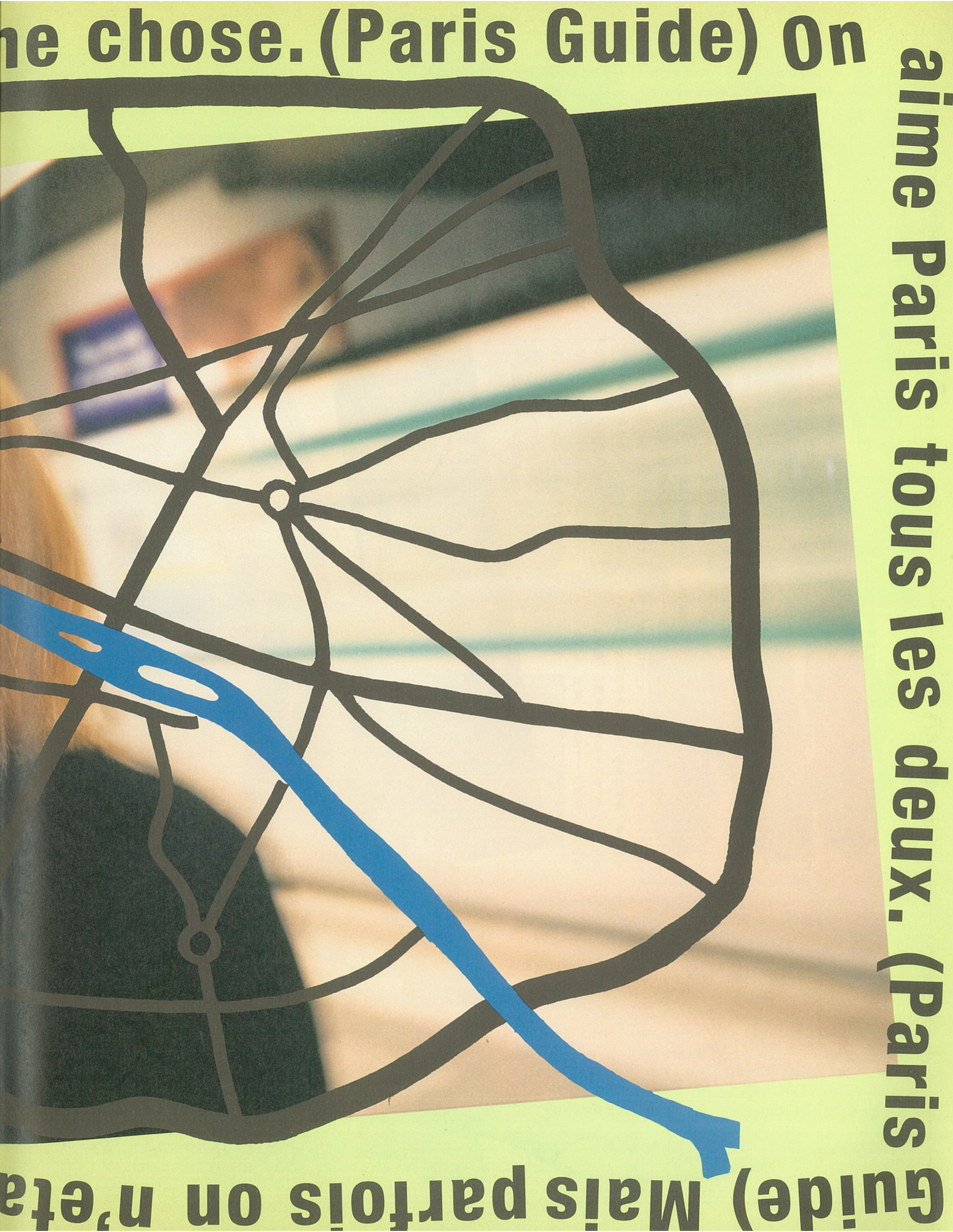 A month earlier, in September 1998, Hanatsubaki had published a special issue on Paris Fashion Week, opening with reports on the first collection from Hermès under its new designer Martin Margiela, as well as on Margiela's own 10th anniversary collection. Margiela had opted not to do the show himself, instead entrusting the presentation of the new collection to three artists he had invited (the writer and poet Sydney Picasso produced a booklet with some text, the photographer Mark Borthwick created a video work, and the stylist Jane How put outfits on marionettes).
That was the year when Olivier Theyskens made his debut aged 21. There were also many other new designers doing their first shows, including Sharon Wauchob, Veronique Branquinho and A.F. Vandevorst. "Paris is being swept by a sudden wave of new talents": so reads the article I wrote about Paris's up-and-coming designers in that month's Hanatsubaki. This was the era when the world of Parisian fashion, revolving around Martin Margiela's movements, began a major shift toward "everyday wear"—and with the new designers now also on the scene, Paris Fashion Week became a truly dazzling showcase.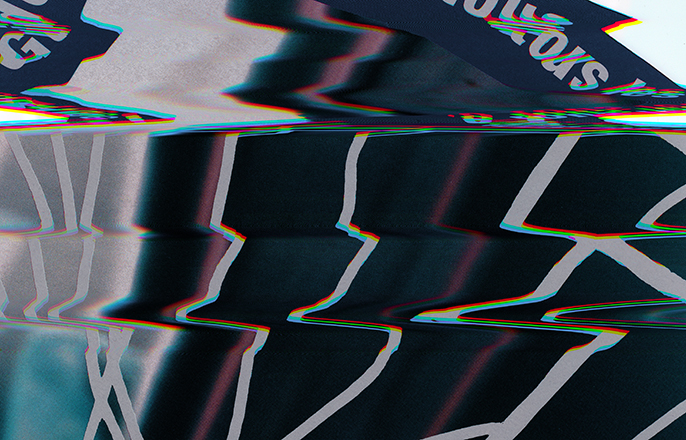 When I was in Paris for Fashion Week, I would find myself, along with Elein, in the midst of this atmosphere. We were constantly stimulated, and after seeing something beautiful together, we'd share a moment of exhilaration. Some things we disagreed on, and in these cases too we'd tell one another frankly what we thought. Elein would only see a handful of shows from designers like Margiela and Comme des Garçons, whereas I'd see many for my work. Designers I interviewed along the way started to ask me eagerly, each time we met, about what I'd seen that season.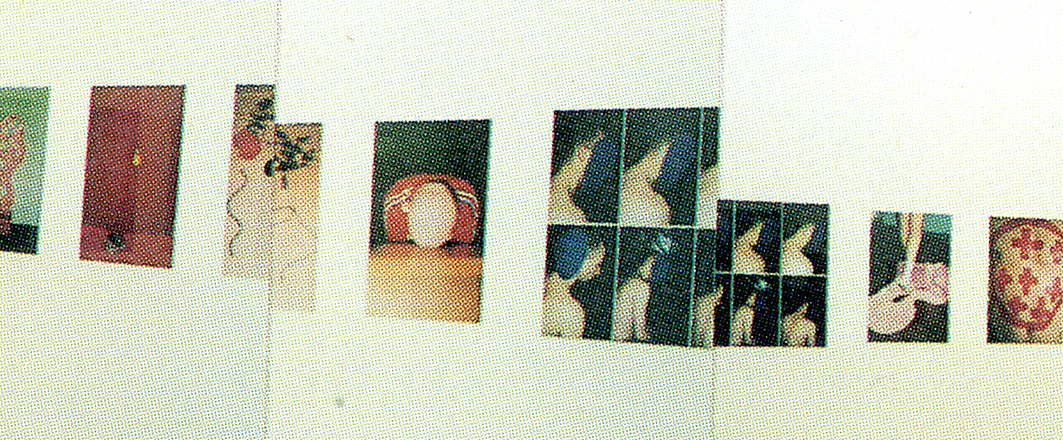 At Fashion Week, I didn't just see models and clothes—I also got a feel for the ambience of different places and neighborhoods. Designers whose shows had become big commercial affairs tended to present in the official venue underneath the Louvre, but the newcomers mostly held their shows in all kinds of places across Paris. I'd go from one to the next, my map of the city covered with labels (this was a time before Google Maps). I gradually learned that I could avoid getting lost by striking up conversations with seasoned Japanese visitors to Fashion Week and following them to the next place. Some unexpected spot beneath the tracks in the outskirts of the city would become the stage for a charming presentation. I'd always think, if this was Tokyo, it would probably be hard to get a permit—how does all that work over here?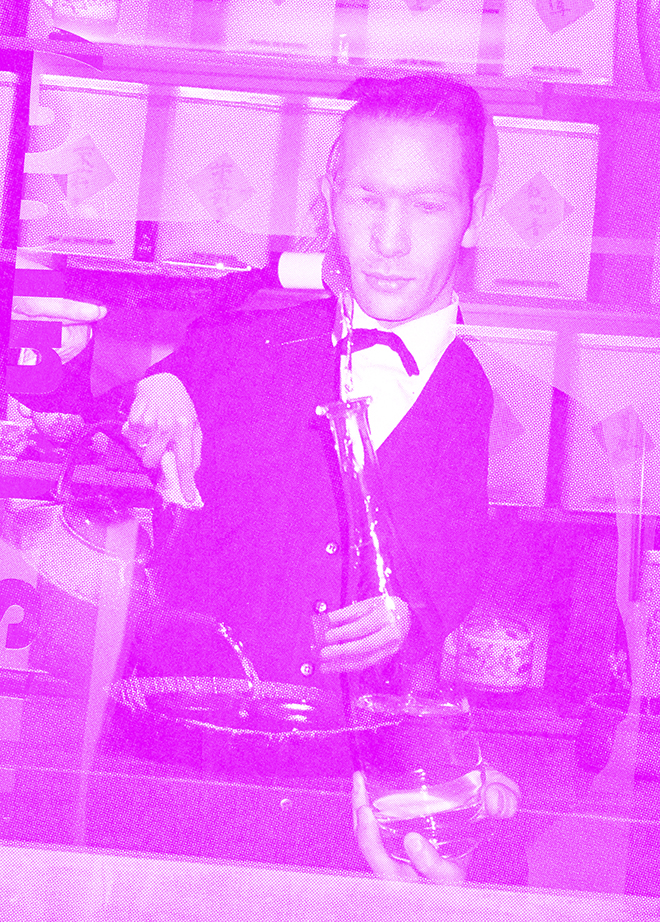 If Hanatsubaki was going to do a guide to Paris, I wanted it to reveal something of the city's appeal by showing these kinds of "unexpected" places. Also, from my ten years' experience as an editor, I knew that while I had my own personal tastes, I needed to find a way to get past that. As well as Elein, another very important contributor to this special feature was Keiko Seya, a stylist based in Paris. Seya-san was a Japanese stylist who had moved to Paris, and Elein was a Frenchwoman raised in Paris. Then there was me, someone who came from Tokyo to cover Fashion Week; between us, we aimed to serve up a range of perspectives on Paris's charm. We were introduced to Marc Ragaine, a prominent sommelier who was only 25 years old, by Kazuko Masui, an essayist and culinary researcher who regularly contributed to the "Wine & Cuisine" column in Hanatsubaki, and had lived in France for a long time. We'd cover food, cinema, fashion, books, music, confectionery, trendy areas, etc. Obviously parks should be in there too, and it'd be good if we could include some things that only Parisian locals would know about. But we could do without the kind of information you'd find in a normal tourist guide. There's so much information about Paris around that we'd have no qualms about dispensing with so-called sightseeing spots altogether. Which is precisely why I felt that Hanatsubaki had something to say.
To be continued in Part 2…
Contributors