History of
Hanatsubaki Magazine
A brief history of
Hanatsubaki Magazine

, Shiseido's culture magazine
1924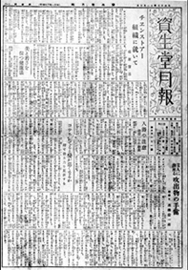 Shiseido Geppo
(Nov. 1924 – Feb. 1931)
Shiseido commenced publication of the Shiseido Monthly Journal (77 issues) in 1924 with the aim of conveying information on Western life and culture to the women of Japan. Featured in this new magazine were informative articles on beauty care and the use of cosmetics, useful information for daily lives, short novels by popular writers, and information on overseas trends and the like.
1933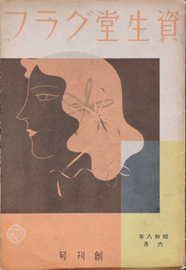 Shiseido Graph
(Jun. 1933 – Sep. 1937)
Shiseido Graph (50 issues) was introduced as a successor to the Shiseido Geppo. This new magazine frequently featured photographs of women playing golf, tennis or skiing, quite rare at the time, and promoted the active image of a new generation of women.
1937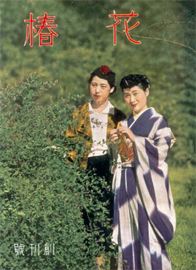 Hanatsubaki Magazine
(Nov. 1937 – Aug. 1940)
With the establishment of the Hanatsubaki-kai (Camellia Flower Association), an organization of users of Shiseido cosmetics, the magazine resumed publication with an entirely new name to distinguish it from the earlier corporate magazine. The primary goal of the new Hanatsubaki magazine was to become "a medium that conveys cutting-edge information for the times" by covering literature, culture, fashion and overseas trends with a heightened degree of sensitivity, while continuing to focus on information concerning makeup and beauty tips.
1950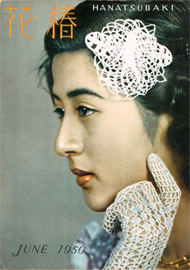 Hanatsubaki Magazine
(Jun. 1950 – )
Following suspension of publication during the war years, Hanatsubaki Magazine was restarted anew with a circulation of 110,000 in 1950, but continued to increase in readership alongside Japan's post-war reconstruction. Circulation reached its peak in the late 1960's with more than 6.55 million issues published, as Hanatsubaki Magazine grew to become a truly national magazine.
1980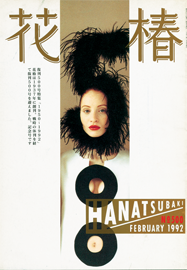 Hanatsubaki Magazine
(1980's – Dec. 2015)
Turning its focus to "Visual Entertainment" as its guiding editorial policy, Hanatsubaki Magazine's direction was further consolidated as a cutting-edge culture magazine by giving greater emphasis to its graphical contents. The Hanatsubaki Contemporary Poetry Award was also established in 1983 as a way to more publically commend poetry as one of the intrinsic arts of language.
2016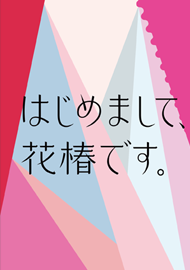 Hanatsubaki Magazine
(Jun. 2016 – )
Since its relaunch, Hanatsubaki Magazine has continued to be published as a monthly magazine, reaching 813 total issues before being reborn again as a cross-media information platform that combines both printed paper and web publication in direct response to recent advances of the digital era.
About Hanatsubaki Magazine