ESSENCE OF ELEGANCE
ESSENCE OF ELEGANCE
2021.05.28
Words by Noriko Kawakami
Translated by Art Translators Collective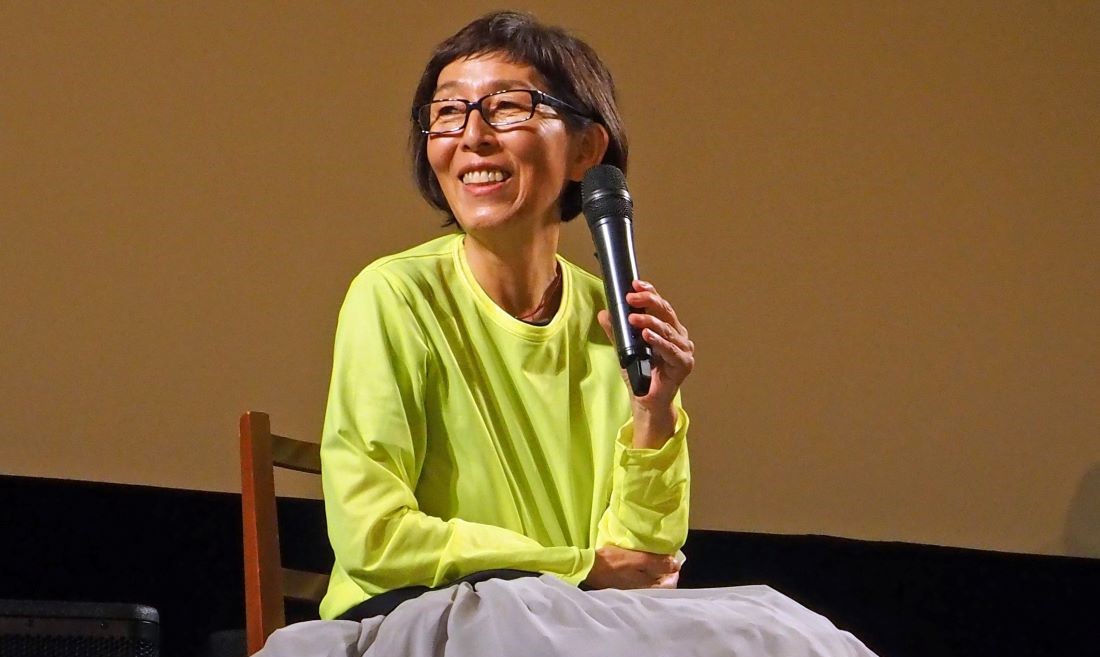 Elegant architecture formed by supple and fluid connections
"With architecture, I find there's a need for this back-and-forth between abstract thinking and concrete thinking."
 That was what Kazuyo Sejima said of her of work in Architecture,Time and Kazuyo Sejima (2020), a documentary directed and filmed by Takashi Homma. When she has an idea, she puts it into action straightaway, building one model after another by hand and thoroughly evaluating the design. Then, when her senses detect some room for improvement at the site of construction, she objectively assesses the issue back at the office before heading out to the site again, only then making her decision.
Sejima's office, which serves as the headquarters for this time-consuming process entailed by her projects, is in a location that looks onto Tokyo Bay. "The tide is low in the morning," she says, "but the water rises and rises as the day goes on and reflects the setting sun in the evening. It's a beautiful sight." I try to picture this view that the architect's eyes take in from day to day.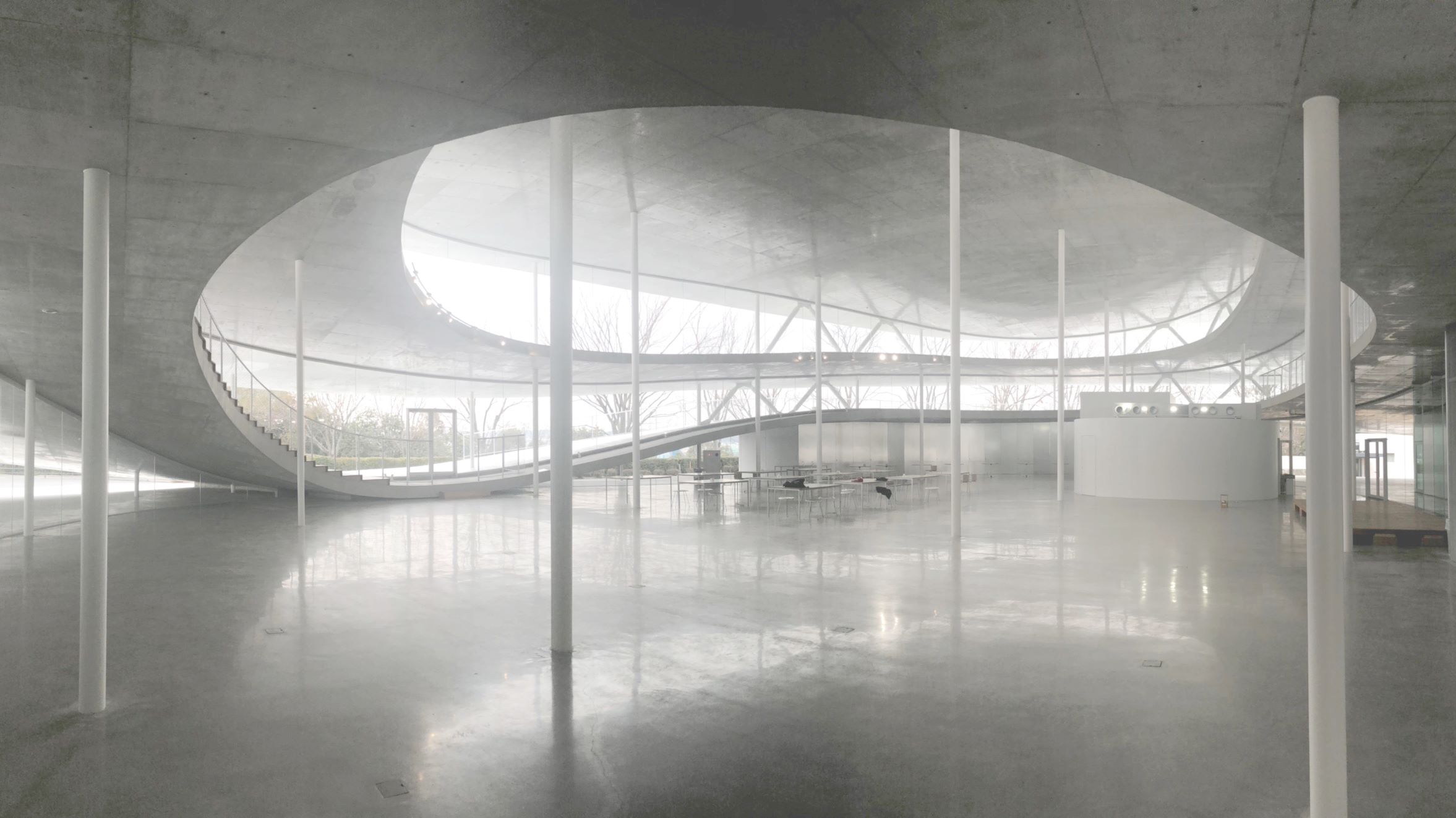 In addition to her work at Kazuyo Sejima & Associates, Sejima has undertaken projects worldwide as one half of SANAA, the architecture firm she founded with Ryue Nishizawa. Her accolades include the prestigious Pritzker Prize, an honor often referred to as "the Nobel Prize of architecture," which she was the first Japanese woman to win. Despite having long occupied the forefront of an exacting field that requires both brains and brawn, Sejima herself always looks fresh, carrying herself with striking grace in an airy skirt. In that regard, her appearance has much in common with her architecture, which takes in light and wind through its openings, resulting in an atmosphere that never feels intimidating.
"Ever since I started out in architecture over three decades ago, my interest has been in exploring the relationship between the building's inside and outside."
Over the past twenty years or so, she has been invited more and more frequently to take part in international design competitions, where she has advocated her vision of "open architecture."
"I think the ideal is to free the architecture so that it can spread out into its surroundings. Japanese architecture has unique features like the engawa porch and hisashi eaves that allow the building to extend from the inside to the outside. But at the same time, I've been considering the other direction—from the outside in—exploring how the surrounding environment and the architecture should relate to each other."
She says that the "Inujima Project," which began on the island of Inujima in the Seto Inland Sea in 2008, broadened her perspective yet further.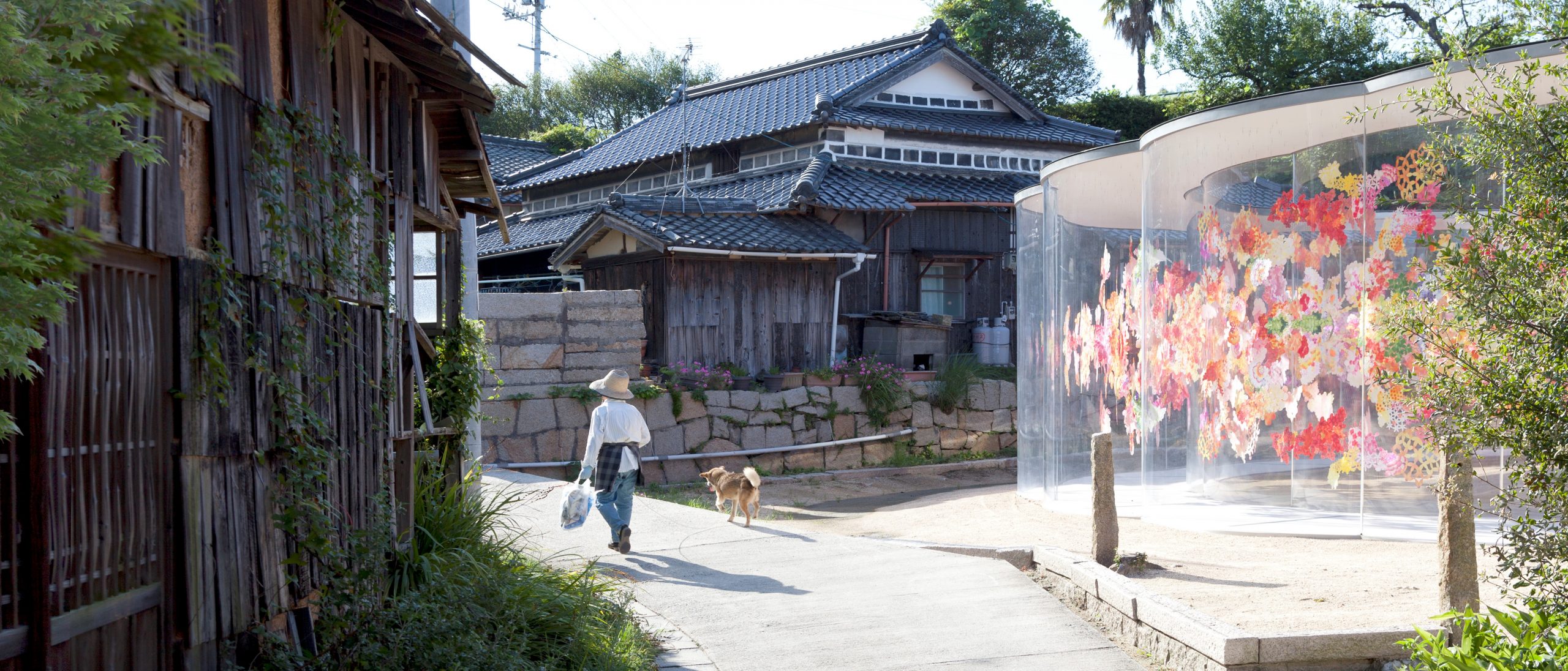 "The project involved renovating disused buildings on the island into little galleries so that the whole island became a museum of sorts. Before then, I was always building within a pre-determined framework; but with the Inujima project, I got this real sense that each new element we built was expanding the whole. What I mean is that creating one element would lead us to realize what should be done next. Something else that's been on my mind lately is how architecture might be able to prompt people to create spaces for themselves. However much the world may change, our desire to be with other human beings isn't likely to go away. What kind of space, then, can allow people to spend their time as they like, while respecting one another? My aim is to design new kinds of spaces that have the feel of a park."
 Besides architecture, Sejima has done projects with Prada and with Sonia Rykiel, stating that "fashion is similar to architecture in that both involve people engaging with each other and creating something themselves." She also turned heads with her design for the Seibu Railway's new "Laview" express trains, a design that focused on harmony with the scenery surrounding the moving train, allowing passengers to feel at one with the outside view.

"As an architect, one thing I'm keenly aware of is the importance of being able to feel the environment through one's body. And through our bodies, we can also share the experience of beauty."
Sejima says that she herself finds great beauty in clouds: "They change in different lights, taking on different appearances from one moment to the next." I ask her if the work that goes into her architectural designs is in some ways analogous to clouds, with its lack of constants and its search for beautiful solutions that cater to each setting.
"Yes, I think so," she replies. "It's so much fun working on projects with people who believe in the possibilities offered by the act of creating something together. As I see it, a team is something tremendously malleable."
Projects are currently underway in Japan, Europe, the United States; her first large-scale project in China is also nearing completion, a high-rise in Shanghai that is planned to house an art gallery and other establishments. The building has a highly elaborate design—seven block structures that appear to be leaning against one another—and she has been working on bringing it to life in collaboration with a local team. There's a theater being developed in Suzhou too.
According to Sejima, "Elegance is about being supple, being gentle—you might say it's the polar opposite of rigidity." Her words are suffused with her philosophy of trying to flexibly accommodate, through the process of sustained dialogue, cultural differences and whatever else a particular setting might demand. As we speak, it occurs to me that her architecture is nothing if not the very manifestation of elegance.
Kazuyo Sejima Architect
Born 1956 in Ibaraki Prefecture, Kazuyo Sejima earned her master's degree in architecture at Japan Women's University. She set up Kazuyo Sejima & Associates in 1987, later founding the architecture firm SANAA with Ryue Nishizawa in 1995. Her past projects at SANAA include the 21st Century Museum of Contemporary Art, Kanazawa, the Rolex Learning Center in Lausanne, Switzerland, and the Louvre-Lens in France. In 2010, she served as the general director of Venice Biennale's 12th International Architecture Exhibition, becoming both the first woman and the first Japanese to hold the position. An exhibition of SANAA's work is currently being planned at TOTO GALLERY MA.
Contributors