Column
INTERVIEW Futoshi Miyagi
2021.06.15
Text: Keiko Kamijo
Translated by Art Translators Collective
Okinawa and the U.S., war, gender, nationality... Throughout his career, artist Futoshi Miyagi has produced works that engage with the private narratives of people separated by boundaries of one kind or another, starting with his own. From June, Miyagi will be taking part in the Eighth "Tsubaki-kai" exhibition series, Shiseido Gallery's long-standing series of group shows. He spoke to Hanatsubaki about his past, present, and future work.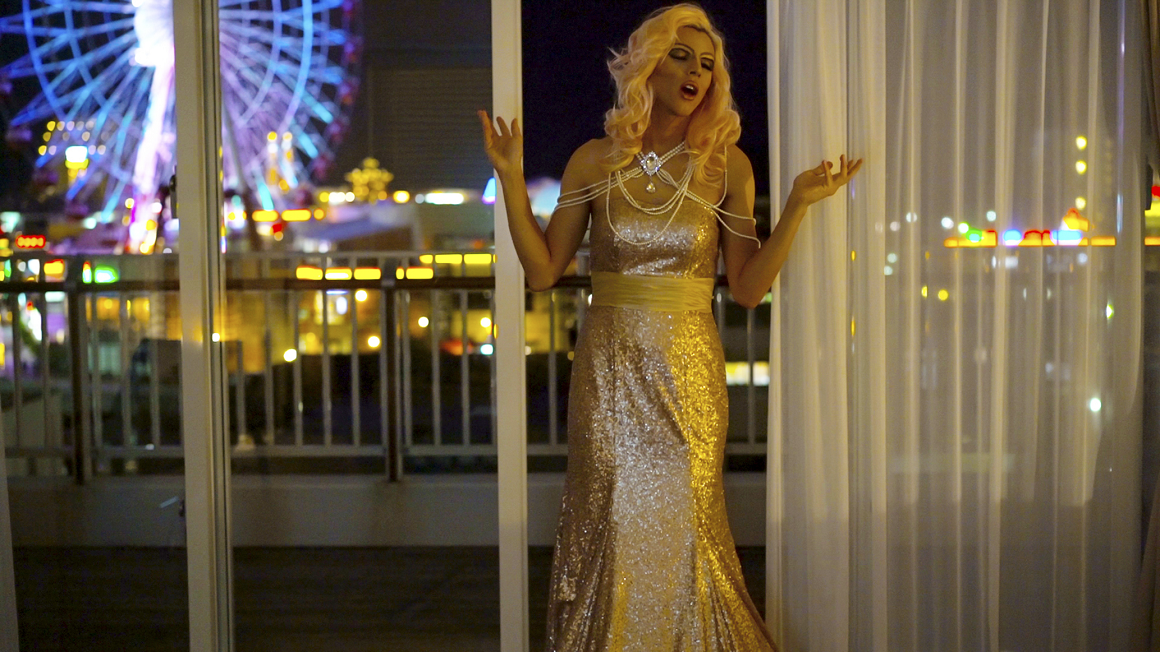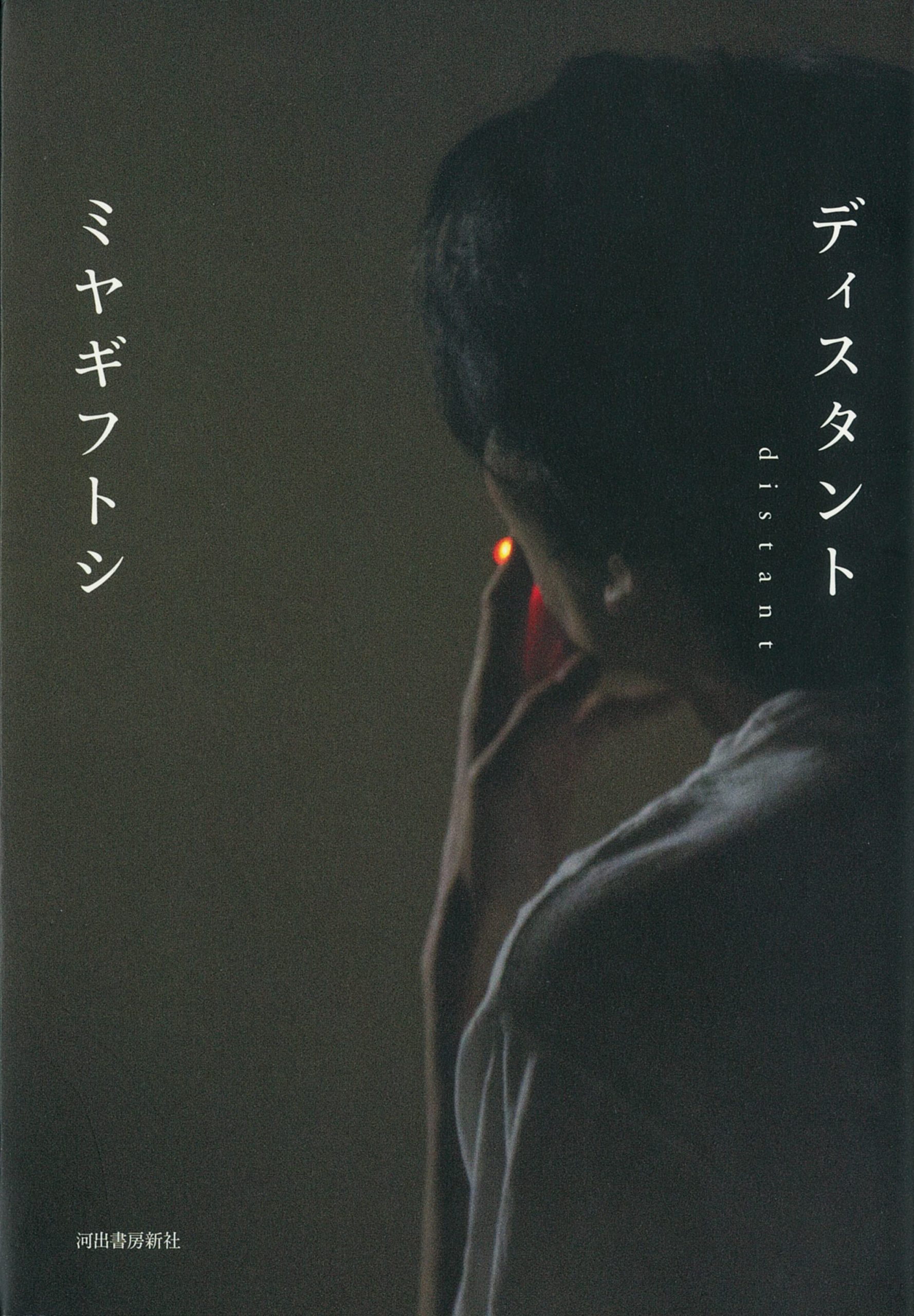 "On the possibility of an Okinawan man and an American man falling in love in Okinawa." Although this may seem at first glance like the beginnings of a romantic tale, it is in fact pregnant with such knotty themes as the Okinawa-U.S. tension, homosexuality, and military history.
 These are the words that open American Boyfriend, a project that artist Futoshi Miyagi has been working on since 2012. It confronts the artist's own identity as a sexual minority who has lived his entire life in Okinawa, tackling themes such as race, sexuality, and nationality through diverse media that have included photography, text, objects, and installations. The project has also taken many formats besides exhibitions, sometimes involving letters or a blog, or even serving sweets; one part of the series, Distant, has been released as a novel (pub. Kawade Shobo Shinsha). The world of Futoshi Miyagi's art is continually expanding beyond the confines of gallery spaces.
  "The American Boyfriend series uses narrative as an approach with which to present works in a variety of media. I initially wanted to delve into history to show the possibility of an intimate relationship between two men in Okinawa, but as I continued my research, I realized that many of the issues were universal. And I thought that, with the narrative approach, I might be able not just to tell my own story, but to listen to and imagine the stories of people from places, times, communities, and backgrounds wholly unlike my own. I was curious to try this out."
 Although the series originally stemmed from Miyagi's own identity, its scope has gradually broadened. 2015's Flower Names was composed of a sequence of episodes about love and violence: first, the Greek myth about the flower nymph Chloris, who was transformed into the goddess of flowers after being raped, and the musical piece À Chloris based on the myth; then, a love story between the composer of À Chloris and another man; then, finally, an American soldier in Okinawa who also performs as a drag queen. Similarly, the episodes that comprise How Many Nights (2017) are told by women whose lives are far removed from Miyagi's own, while The Dreams That Have Faded (2018) is based on the 16th-century "Tensho embassy," a group of teenage nobles who became the first Japanese to set foot in Europe.
 "I find with a lot of my work that, as I am researching the subject matter, it unexpectedly connects with a totally separate event in history, which then
inspires further ideas. With How Many Nights, for instance, it all started when I chanced upon a copy of the novel A Japanese Nightingale by 'Onoto Watanna,' who was this author posing as a Japanese American. The story is set in Japan, even though the author had never been there. The work then goes on to tell the tales of five women from wholly disparate temporal and geographical settings. Music plays a key part in connecting these oral accounts from different eras: in this work, it's Schubert's Serenade and Ravel's Ondine. Right now, I'm in the process of writing a novel based on this work, and I'm on this scene where these two women are trying somehow to secure some private space during the war. I think these ideas—the importance of such spaces, the distance between ourselves and others, and so on—relate to the stifling atmosphere that this coronavirus pandemic has brought."
 What is there that can connect people even when they are separated by tall barriers? I am sure Miyagi's works will continue to provide us with
opportunities to think about the distance between human beings.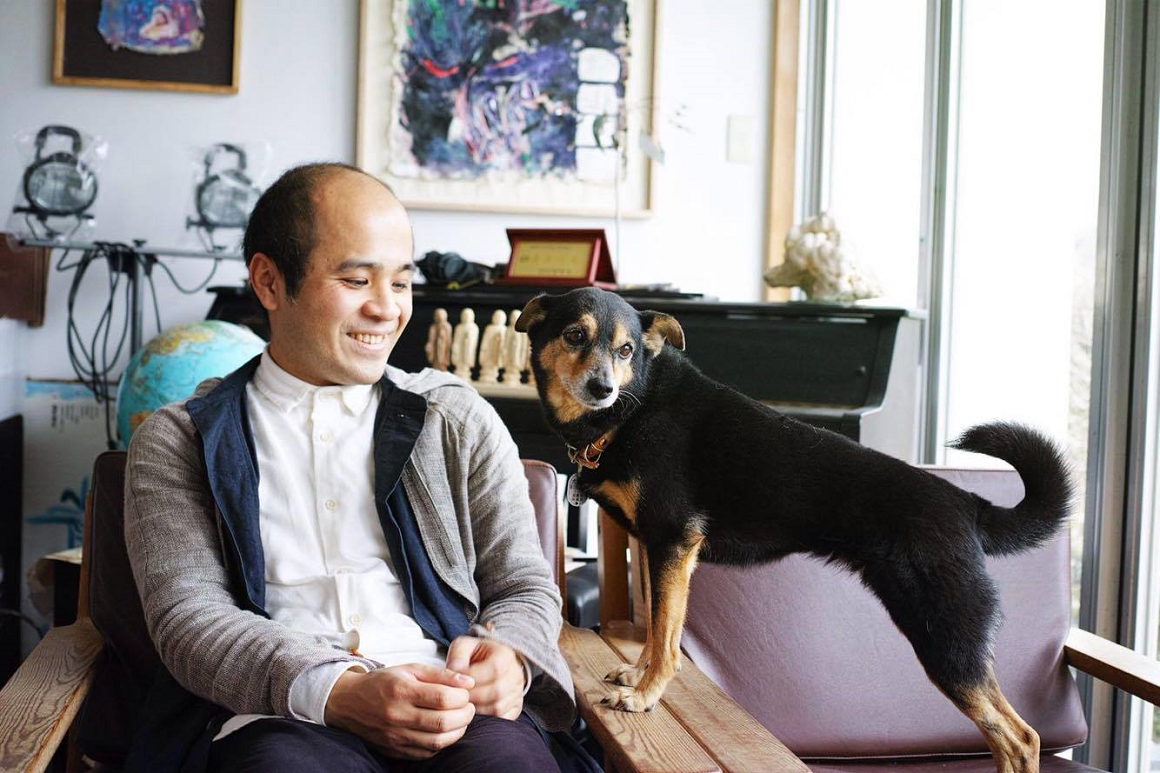 Futoshi Miyagi
Artist
Born 1981 in Okinawa, Miyagi graduated from the City University of New York in 2005. His solo exhibitions include
How Many Nights
(Gallery Koyanagi, 2017) and
American Boyfriend: Bodies of Water
(Kyoto City University of Arts Art Gallery @KCUA, 2014). His project
American Boyfriend
(2012 to present) explores through artwork, talks, and other formats the possibility of an Okinawan man and an American man falling in love in Okinawa.